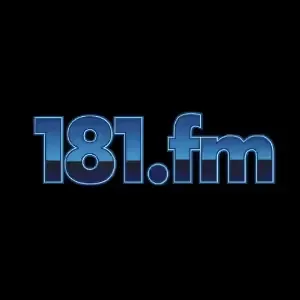 Listen 181.FM - Christmas Soundtracks
181.FM - Your Lifestyle... Your Music! ~ Free Internet Radio ~
http://www.181.fm/
181.FM Internet Radio - The Best Choice for Radio. Your Lifestyle, Your Music -
181.FM - Christmas Soundtracks is a radio station based in Waynesboro, United States of America that broadcasts a variety of Christmas music and soundtracks in the English language. This radio station is dedicated to spreading holiday cheer with its carefully curated playlist that features classic Christmas tunes, as well as contemporary renditions of the holiday favorites.

As the name suggests, 181.FM - Christmas Soundtracks mainly plays soundtracks from various movies, television shows, and musicals that are associated with the Christmas season. Some of the popular soundtracks that you can expect to hear on this radio station include "A Charlie Brown Christmas," "The Polar Express," "The Nightmare Before Christmas," and many more. In addition to soundtracks, this radio station also plays Christmas music from different genres such as pop, rock, jazz, and classical.

Listeners of 181.FM - Christmas Soundtracks can expect a variety of programming and themed shows throughout the holiday season. The radio station also features various guest hosts who share their favorite Christmas memories and stories, creating a warm and festive atmosphere for listeners. The station's playlist is updated regularly to keep the content fresh and engaging for listeners, making it a popular choice for those who want to get into the Christmas spirit.

Overall, 181.FM - Christmas Soundtracks is a delightful radio station that offers a wide range of Christmas music and soundtracks. It is the perfect choice for anyone looking to enjoy the sounds of the holiday season, whether at home or on the go. Its programming and themed shows create a warm and inviting atmosphere that is sure to put a smile on the faces of its listeners.
You can listen :
Bing Crosby,
John Williams,
Michael Bublé,
Andy Williams,
Trans-Siberian Orchestra,
Mariah Carey,
Johnny Mathis,
Perry Como,
Frank Sinatra,
Harry Connick, Jr.,
Dean Martin,
Josh Groban,
Neil Diamond,
Ariana Grande,
Mannheim Steamroller,
Tony Bennett,
Barry Manilow,
The Beach Boys,
Ella Fitzgerald,
Wham!,
The Ronettes,
Bobby Helms,
Brenda Lee,
David Foster,
Gene Autry,
Glee Cast,
Chris Tomlin,
Paul McCartney,
Idina Menzel,
Faith Hill,
James Horner,
Leroy Anderson,
John Denver,
Irving Berlin,
Diana Ross,
Rosemary Clooney,
Enya