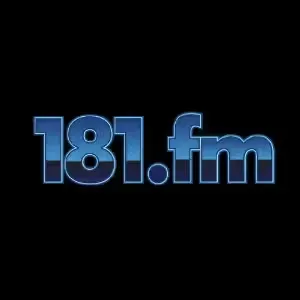 Listen 181.FM - 80's HairBand
181.FM - Your Lifestyle... Your Music! ~ Free Internet Radio ~
http://www.181.fm/
181.FM Internet Radio - The Best Choice for Radio. Your Lifestyle, Your Music -
181.FM - 80's HairBand is an American radio station that specializes in playing music from the 80s hair metal and metal genres. The station is located in Waynesboro, Virginia, and broadcasts to listeners all around the world via its website and mobile app.

The 80s hair metal genre emerged in the mid to late 1980s, characterized by its flashy, theatrical style and power ballads. This genre of music was known for its use of guitar solos, anthemic choruses, and big production values. The 80s hair metal movement had a significant impact on popular culture, with bands like Guns N' Roses, Bon Jovi, and Motley Crue becoming household names.

At 181.FM - 80's HairBand, listeners can expect to hear a wide variety of music from this era, ranging from well-known hits to lesser-known tracks from bands like Poison, Def Leppard, and Whitesnake. The station's playlist is carefully curated to give listeners a true taste of the 80s hair metal scene.

In addition to its musical offerings, 181.FM - 80's HairBand also provides listeners with news updates and information about upcoming concerts and events in the metal scene. The station's website and mobile app feature a user-friendly interface, allowing listeners to easily access the music they love and stay up-to-date on the latest news and information.

As an English-language radio station, 181.FM - 80's HairBand caters to a wide audience of music lovers who appreciate the energy and attitude of 80s hair metal. Whether listeners are reliving their youth or discovering the music for the first time, 181.FM - 80's HairBand is the perfect destination for all things 80s hair metal and metal.
You can listen :
Bon Jovi,
Guns N' Roses,
Def Leppard,
Mötley Crüe,
Van Halen,
Scorpions,
Judas Priest,
Iron Maiden,
Ozzy Osbourne,
Kiss,
AC/DC,
Poison,
Whitesnake,
Ratt,
Dokken,
Skid Row,
Warrant,
Cinderella,
Quiet Riot,
Twisted Sister,
W.A.S.P.,
Tesla,
White Lion,
Europe,
Faster Pussycat,
L.A. Guns,
Great White