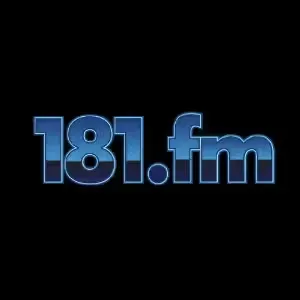 Listen 181.FM - The Heart (Love Songs)
181.FM - Your Lifestyle... Your Music! ~ Free Internet Radio ~
http://www.181.fm/
181.FM Internet Radio - The Best Choice for Radio. Your Lifestyle, Your Music -
181.FM - The Heart (Love Songs) is a popular radio station based in the United States of America. As the name suggests, this station is dedicated to playing a wide variety of love songs, making it a go-to destination for those in search of romantic and heartfelt music.

The station is based in the town of Waynesboro, which is located in the state of Virginia. Despite its small size, Waynesboro is home to a vibrant music scene, and 181.FM - The Heart (Love Songs) is a shining example of this. The station has been operating for many years and has built up a loyal following of listeners from all over the country and beyond.

The station's playlist is carefully curated to ensure that it includes all of the best love songs from across the decades. Whether you're in the mood for classic ballads, contemporary pop hits, or romantic country tunes, you're sure to find something to suit your tastes on 181.FM - The Heart (Love Songs).

In terms of language, the station broadcasts exclusively in English, making it a great choice for listeners who are fluent in the language. The station's DJs are highly skilled and knowledgeable, and they often provide interesting insights and information about the songs and artists being played.

Overall, 181.FM - The Heart (Love Songs) is a fantastic radio station that offers a wide variety of love songs in an accessible and easy-to-use format. If you're a fan of romantic music and are looking for a reliable source of great songs, be sure to check out this station!
You can listen :
Adele,
Céline Dion,
Cyndi Lauper,
Elton John,
Eric Clapton,
Foreigner,
Journey,
Katy Perry,
Lionel Richie,
Mariah Carey,
Michael Jackson,
Natalie Cole,
Phil Collins,
Sade,
Shania Twain,
Taylor Swift,
Whitney Houston,
The Beatles,
Bryan Adams,
The Rolling Stones