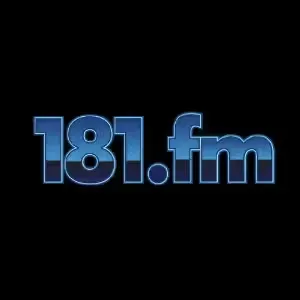 Listen 181.FM - Real Country
181.FM - Your Lifestyle... Your Music! ~ Free Internet Radio ~
http://www.181.fm/
181.FM Internet Radio - The Best Choice for Radio. Your Lifestyle, Your Music -
181.FM - Real Country is a radio station based in Waynesboro, United States, that specializes in playing country music. With a wide selection of music from classic hits to contemporary tracks, this radio station has become a go-to destination for country music enthusiasts all over the world.

Real Country is a part of the 181.FM network, which is known for its exceptional selection of online radio stations that cater to different music genres. The Real Country station is specifically tailored to country music lovers and provides a diverse range of sub-genres, including classic country, new country, and even bluegrass.

Listeners tuning in to 181.FM - Real Country can expect to hear the latest hits from some of the most popular country music artists, including Garth Brooks, Tim McGraw, and Faith Hill. The station also plays classic country hits from legends like Johnny Cash, Loretta Lynn, and George Jones.

What makes 181.FM - Real Country unique is its commitment to providing a high-quality listening experience. The station prides itself on its crystal-clear sound quality and its reliable streaming, which ensures that listeners can enjoy uninterrupted music.

The station broadcasts primarily in English, making it easily accessible to a global audience. With a team of experienced DJs who have a deep passion for country music, 181.FM - Real Country is the perfect choice for anyone looking to explore the world of country music.

In conclusion, 181.FM - Real Country is a top-tier radio station that delivers a diverse range of country music to listeners worldwide. With its high-quality streaming, extensive selection of music, and passionate team of DJs, it is no surprise that Real Country has become one of the most popular online radio stations for country music fans.
You can listen :
Blake Shelton,
Vince Gill,
Waylon Jennings,
Shania Twain,
Miranda Lambert,
Kacey Musgraves,
Eric Church,
Chris Stapleton,
Zac Brown Band,
George Strait,
Garth Brooks,
Alan Jackson,
Tim McGraw,
Kenny Chesney,
Brad Paisley,
Keith Urban,
Luke Bryan,
Travis Tritt,
Merle Haggard,
Willie Nelson,
Randy Travis,
Dwight Yoakam,
Johnny Cash,
Hank Williams, Jr.,
The Charlie Daniels Band,
Alabama,
Brooks && Dunn,
Martina McBride,
Reba McEntire,
Faith Hill,
Patty Loveless,
Mary Chapin Carpenter,
Trisha Yearwood,
Maren Morris,
Thomas Rhett,
Carrie Underwood,
Dierks Bentley