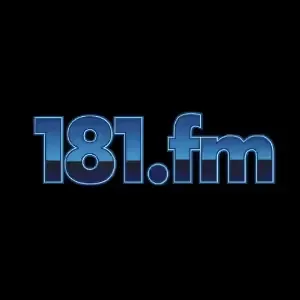 Listen 181.FM - Christmas Power
181.FM - Your Lifestyle... Your Music! ~ Free Internet Radio ~
http://www.181.fm/
181.FM Internet Radio - The Best Choice for Radio. Your Lifestyle, Your Music -
181.FM - Christmas Power is a radio station based in Waynesboro, United States Of America that specializes in playing Christmas music. The station has become a staple of the holiday season for many listeners, providing a festive soundtrack to the season with a wide range of classic and contemporary holiday tunes.

As its name suggests, 181.FM - Christmas Power is all about spreading the power and joy of Christmas through music. The station plays a diverse mix of Christmas songs, ranging from timeless classics like "Jingle Bells" and "White Christmas" to contemporary hits like Mariah Carey's "All I Want For Christmas Is You" and Wham's "Last Christmas". Listeners can expect to hear a wide range of genres, including pop, rock, jazz, and country, all with a festive twist.

The station broadcasts in English, making it accessible to a wide range of listeners across the United States and beyond. The DJ's are experts in their craft and are well-versed in the history and significance of the songs they play, providing context and insight into each track.

Listeners can tune in to 181.FM - Christmas Power 24/7 throughout the holiday season, with the station usually starting up around mid-November and running until early January. The station can be accessed online via the 181.FM website or through various online radio directories and apps, allowing listeners to enjoy the festive sounds of Christmas no matter where they are in the world.

In summary, 181.FM - Christmas Power is a beloved radio station that has become synonymous with the holiday season in the United States and beyond. With its wide range of classic and contemporary Christmas tunes, expert DJ's, and accessible online platform, it provides the perfect soundtrack to the most wonderful time of the year.
You can listen :
Mariah Carey,
Bing Crosby,
Michael Bublé,
Andy Williams,
Frank Sinatra,
Dean Martin,
Johnny Mathis,
Tony Bennett,
Nat "King" Cole,
José Feliciano,
Elvis Presley,
The Beach Boys,
Stevie Wonder,
Whitney Houston,
Céline Dion,
Trans-Siberian Orchestra,
Mannheim Steamroller,
Josh Groban,
Wham!,
Bobby Helms,
Eartha Kitt,
Burl Ives,
Gene Autry,
Paul McCartney,
The Ronettes,
Darlene Love,
John Lennon,
Band Aid,
Pentatonix,
Straight No Chaser,
The Piano Guys,
Glee Cast,
Kelly Clarkson,
Michael Bolton,
Il Divo,
Sarah Brightman,
Charlotte Church,
Katherine Jenkins