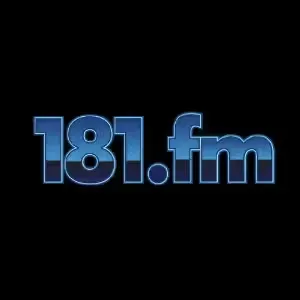 Listen 181.FM - UK top 40
181.FM - Your Lifestyle... Your Music! ~ Free Internet Radio ~
http://www.181.fm/
181.FM Internet Radio - The Best Choice for Radio. Your Lifestyle, Your Music -
181.FM - UK top 40 is a popular online radio station based in Waynesboro, Virginia in the United States of America. The radio station is dedicated to playing the best and most current pop music from the UK top 40 charts. The station's programming is primarily focused on the pop and top 40 genres, with a wide variety of music from popular artists such as Ed Sheeran, Dua Lipa, Justin Bieber, and Taylor Swift, to name just a few.

The station is widely known for its high-quality sound and programming, which includes a mix of both new and classic pop songs. The station's music is carefully curated by experienced music professionals who are passionate about bringing the best of British pop music to the world. Listeners can expect to hear the latest and greatest hits, as well as deep cuts from popular artists that have helped shape the UK pop music scene.

The station broadcasts in the English language, making it accessible to a wide range of listeners across the globe. Whether you are a fan of pop music, or simply looking for an upbeat and enjoyable radio station, 181.FM - UK top 40 is the perfect destination. The station is dedicated to providing an entertaining and engaging experience for all listeners, with a focus on quality music, engaging commentary, and top-notch production values.

In conclusion, 181.FM - UK top 40 is a highly popular and respected radio station that is dedicated to showcasing the very best of British pop music. With its focus on pop and top 40 genres, its expertly curated playlist, and its commitment to quality programming, the station is a must-listen for anyone who loves great music. So tune in today, and experience the joy of 181.FM - UK top 40!
You can listen :
Ed Sheeran,
The Weeknd,
Dua Lipa,
Justin Bieber,
Doja Cat,
Lil Nas X,
Joel Corry,
Tiësto,
Billie Eilish,
Adele,
Calvin Harris,
Lizzo,
Miley Cyrus,
Coldplay,
P!nk,
The Chainsmokers