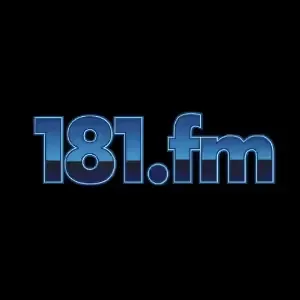 Listen 181.FM - Christmas Rock
181.FM - Your Lifestyle... Your Music! ~ Free Internet Radio ~
http://www.181.fm/
181.FM Internet Radio - The Best Choice for Radio. Your Lifestyle, Your Music -
181.FM - Christmas Rock is a popular radio station in the United States of America that specializes in broadcasting Christmas music in the rock genre. The station is located in Waynesboro and broadcasts in English, catering to a wide audience of rock music enthusiasts and holiday music fans alike.

As the name suggests, 181.FM - Christmas Rock is a radio station that plays exclusively Christmas-themed rock music. Listeners can tune in to the station to enjoy a festive and upbeat mix of classic and modern rock songs that are all themed around the holiday season.

The station's music library is constantly updated with the latest and greatest rock-inspired Christmas tracks, ensuring that there is always something new and exciting to discover for listeners. Whether you're a fan of traditional holiday classics like "Jingle Bells" and "Deck the Halls," or you prefer more modern rock interpretations of holiday favorites, 181.FM - Christmas Rock has got you covered.

In addition to playing an exciting mix of rock and Christmas music, the radio station also features engaging and entertaining commentary from its on-air personalities. These hosts offer insights and information about the music being played, as well as share interesting stories and trivia about the holiday season.

Listeners can tune in to 181.FM - Christmas Rock via the station's website, as well as through a variety of other platforms such as TuneIn, Amazon Alexa, and Google Home. The station is available to listeners across the United States and beyond, making it a great choice for anyone looking to get into the holiday spirit with some festive rock tunes.
You can listen :
Trans-Siberian Orchestra,
Bruce Springsteen,
Bon Jovi,
Queen,
The Beach Boys,
Elvis Presley,
The Who,
The Rolling Stones,
The Beatles,
Jimi Hendrix,
Eric Clapton,
AC/DC,
Metallica,
Guns N' Roses,
Van Halen,
Mötley Crüe,
Kiss,
Iron Maiden,
Judas Priest,
Scorpions,
Def Leppard,
Bryan Adams,
Foreigner,
Journey,
Toto