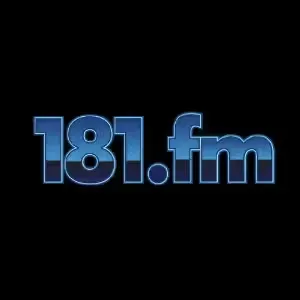 Listen 181.FM - The Rock! (HardRock)
181.FM - Your Lifestyle... Your Music! ~ Free Internet Radio ~
http://www.181.fm/
181.FM Internet Radio - The Best Choice for Radio. Your Lifestyle, Your Music -
181.FM - The Rock! (HardRock) is a popular radio station based in Waynesboro, United States of America, that specializes in hard rock music. The station is renowned for its high-energy, head-banging music selection that appeals to a wide range of rock music enthusiasts.

The HardRock format is one of the many music channels offered by 181.FM, a radio network that has been broadcasting since 2003. The HardRock channel, in particular, is dedicated to playing the best hard rock music from both established and emerging artists in the genre.

One of the standout features of 181.FM - The Rock! (HardRock) is the station's commitment to delivering uninterrupted, ad-free music 24/7. This allows listeners to fully immerse themselves in the music without any interruptions or distractions. Additionally, the station boasts a team of experienced and passionate DJs who are experts in the genre and share a deep appreciation for hard rock music.

The station broadcasts primarily in English, making it accessible to a broad audience of rock music fans from all over the world. The station can be accessed online through its website or via various radio apps that allow listeners to tune in from their mobile devices.

Overall, 181.FM - The Rock! (HardRock) is a fantastic radio station for anyone who loves the high-energy, guitar-driven sound of hard rock music. With its diverse selection of music, knowledgeable DJs, and commitment to delivering uninterrupted music, this radio station is a must-listen for any true rock music fan.
You can listen :
AC/DC,
Aerosmith,
Black Sabbath,
Bon Jovi,
Def Leppard,
Foo Fighters,
Guns N' Roses,
Iron Maiden,
Judas Priest,
Kiss,
Led Zeppelin,
LINKIN PARK,
Metallica,
Mötley Crüe,
Nirvana,
Ozzy Osbourne,
Pantera,
Pearl Jam,
Scorpions,
Slipknot,
The Rolling Stones,
Van Halen,
Alice Cooper,
Alter Bridge,
Disturbed,
Nickelback,
Queensrÿche,
Rage Against the Machine,
Ratt,
Red Hot Chili Peppers,
Seether,
Shinedown,
Soundgarden,
Stone Temple Pilots,
System Of A Down,
Velvet Revolver,
ZZ Top,
Three Days Grace