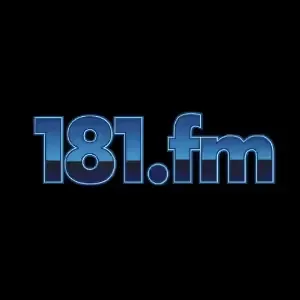 Listen 181.FM - Christmas Oldies
181.FM - Your Lifestyle... Your Music! ~ Free Internet Radio ~
http://www.181.fm/
181.FM Internet Radio - The Best Choice for Radio. Your Lifestyle, Your Music -
181.FM - Christmas Oldies is a radio station based in Waynesboro, a small town located in the state of Virginia in the United States of America. The station's primary focus is to provide listeners with a unique and enjoyable listening experience by playing classic Christmas hits and oldies from a wide range of artists and eras.

The station's programming features a wide variety of genres, including Christmas music, classic hits, and oldies. Listeners can expect to hear a diverse selection of songs from some of the most iconic musicians in history, including Bing Crosby, Frank Sinatra, Elvis Presley, The Beach Boys, and many others.

As a radio station that broadcasts primarily in English, 181.FM - Christmas Oldies aims to provide an inclusive listening experience to its global audience. Whether you're tuning in from the United States or anywhere else in the world, you can be sure that the station's engaging and upbeat programming will keep you entertained and in the holiday spirit.

Listeners can tune into 181.FM - Christmas Oldies via various digital platforms, including the station's official website and mobile app. The station's online presence allows it to reach a broad audience, giving listeners the opportunity to enjoy its programming from anywhere in the world.

In summary, 181.FM - Christmas Oldies is a radio station that specializes in classic Christmas hits and oldies, broadcasting out of Waynesboro, Virginia. With a diverse range of genres and artists, the station provides an inclusive listening experience for its global audience, all while keeping them in the festive spirit.
You can listen :
Bing Crosby,
Frank Sinatra,
Nat "King" Cole,
Andy Williams,
Dean Martin,
Perry Como,
Johnny Mathis,
Elvis Presley,
The Beach Boys,
Stevie Wonder,
The Temptations,
The Ronettes,
Brenda Lee,
Bobby Helms,
Gene Autry,
Burl Ives,
Eartha Kitt,
Paul McCartney,
The Drifters,
The Platters,
The Supremes,
The Crystals,
The Coasters,
Chuck Berry,
Bobby Darin,
Roy Orbison,
Fats Domino,
The Everly Brothers,
The Ventures,
The Chantels,
The Penguins,
The Cadillacs,
The Shirelles,
The Marvelettes,
The Miracles,
The Flamingos