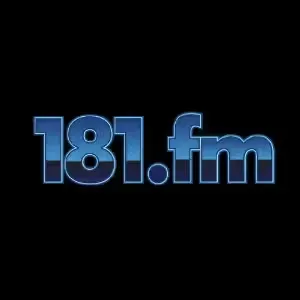 Listen 181.FM - True R&&B
181.FM - Your Lifestyle... Your Music! ~ Free Internet Radio ~
http://www.181.fm/
181.FM Internet Radio - The Best Choice for Radio. Your Lifestyle, Your Music -
181.FM - True R&&B is a popular radio station based in the United States of America, that specializes in the genre of R&B and Urban music. It is a radio station that is dedicated to providing its listeners with the very best of R&B and urban hits, featuring some of the biggest and most popular artists from the past and present.

The station is located in Waynesboro, Virginia, and broadcasts its shows in the English language. It has a strong online presence and can be accessed by listeners from all over the world via its official website, as well as through various other digital platforms and applications.

The programming on 181.FM - True R&&B is carefully curated to provide listeners with a diverse and entertaining selection of music. The station's playlist includes everything from classic R&B tracks, to more contemporary urban hits, ensuring that there is something for everyone. The station's DJs are experienced and knowledgeable, and they use their expertise to provide informative and engaging commentary on the music and the artists.

Listeners can expect to hear hits from artists such as Beyoncé, Usher, Alicia Keys, Mariah Carey, Chris Brown, and many more. The station also features special segments and shows, such as the "Throwback Thursday" show, which showcases classic R&B tracks from the 90s and early 2000s.

In addition to its music programming, 181.FM - True R&&B also provides listeners with news, weather updates, and other useful information relevant to its listeners. The station also encourages interaction with its listeners through its social media platforms, allowing listeners to request their favorite songs and interact with the DJs.

Overall, 181.FM - True R&&B is a dynamic and engaging radio station that provides its listeners with an excellent selection of R&B and Urban music, as well as relevant news and information. With its high-quality programming, experienced DJs, and excellent online presence, it is a top choice for R&B and Urban music lovers all over the world.
You can listen :
Stevie Wonder,
The Temptations,
Whitney Houston,
Michael Jackson,
Boyz II Men,
Beyoncé,
Bruno Mars