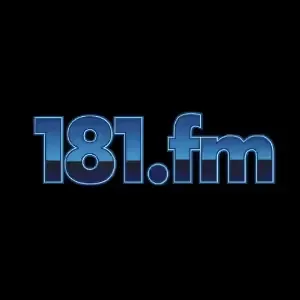 Listen 181.FM Good Time Oldies
181.FM - Your Lifestyle... Your Music! ~ Free Internet Radio ~
http://www.181.fm/
181.FM Internet Radio - The Best Choice for Radio. Your Lifestyle, Your Music -
181.FM - Good Time Oldies Radio is a popular radio station based in the United States of America that specializes in playing classic oldies from the 50s, 60s, and 70s. The station is known for its upbeat and nostalgic programming, which appeals to listeners of all ages.

Based in Waynesboro, Virginia, the station serves a diverse audience of music lovers who appreciate the timeless melodies and catchy tunes of oldies music. The station's programming includes a mix of popular hits from the era, as well as lesser-known tracks that are sure to delight even the most discerning music fans.

One of the unique features of 181.FM - Good Time Oldies Radio is its dedication to providing a high-quality listening experience. The station uses the latest technology to ensure that its programming is crystal clear and free of any unwanted interference. This commitment to excellence has earned the station a loyal following of listeners who appreciate the attention to detail and dedication to quality.

In terms of language, 181.FM - Good Time Oldies Radio broadcasts exclusively in English. This allows the station to reach a wide audience of English-speaking listeners who appreciate the rich history and culture of classic oldies music.

Overall, 181.FM - Good Time Oldies Radio is a must-listen for anyone who loves classic oldies music. Whether you're looking to relive your favorite memories from the past or discover new tracks from the era, this station has something for everyone. With its commitment to quality, dedication to excellence, and diverse programming, it's easy to see why 181.FM - Good Time Oldies Radio is one of the most popular radio stations in the United States.
You can listen :
Elvis Presley,
The Beatles,
The Rolling Stones,
The Beach Boys,
The Temptations,
The Who,
Stevie Wonder,
The Supremes,
The Monkees,
The Byrds,
The Kinks,
The Everly Brothers,
Buddy Holly,
Chuck Berry,
Little Richard,
Fats Domino,
Bill Haley and His Comets,
Jerry Lee Lewis,
Roy Orbison,
Dion,
Neil Sedaka,
Paul Anka,
Bobby Darin,
The Drifters,
Ben E. King,
The Platters,
Sam Cooke,
Ray Charles,
Aretha Franklin,
Otis Redding,
Marvin Gaye,
The Shirelles,
The Ronettes,
The Crystals,
The Chiffons