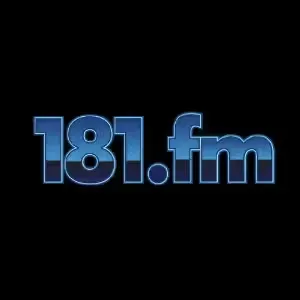 Listen 181.FM - Awesome 80's
181.FM - Your Lifestyle... Your Music! ~ Free Internet Radio ~
http://www.181.fm/
181.FM Internet Radio - The Best Choice for Radio. Your Lifestyle, Your Music -
181.FM - Awesome 80's is a popular radio station based in Waynesboro, a small town located in the Commonwealth of Virginia, in the United States of America. The radio station is dedicated to bringing back the nostalgia of the 1980s, featuring a variety of music genres from that decade.

The station is part of the 181.FM radio network, which is a group of online radio stations that focus on various music genres. The Awesome 80's station is one of the most popular stations within the network, attracting a large audience of listeners from around the world.

The station's programming is dominated by music from the 1980s, with a wide variety of genres featured, including pop, rock, new wave, hair metal, and more. The station's playlist includes hits from some of the biggest names of the decade, such as Michael Jackson, Madonna, Prince, Bon Jovi, Guns N' Roses, and many others.

In addition to playing music from the 80s, 181.FM - Awesome 80's also features DJs who provide commentary and information about the songs and the artists behind them. The station's DJs are knowledgeable about the music of the 80s and provide interesting insights and anecdotes that help bring the era to life for listeners.

181.FM - Awesome 80's broadcasts exclusively in English, making it accessible to a wide range of listeners who are fluent in the language. The station can be accessed online, through a web browser or a dedicated app, making it easy to listen to from anywhere in the world.

Overall, 181.FM - Awesome 80's is a fantastic radio station for anyone who loves the music and culture of the 1980s. With its diverse selection of music and knowledgeable DJs, it offers a unique listening experience that is sure to transport listeners back in time to a decade of leg warmers, neon colors, and iconic pop culture moments.
You can listen :
Michael Jackson,
Madonna,
Prince,
Whitney Houston,
Bon Jovi,
Cyndi Lauper,
George Michael,
Depeche Mode,
The Cure,
U2,
Guns N' Roses,
Van Halen,
Journey,
Def Leppard,
Mötley Crüe,
Metallica,
AC/DC,
Queen,
David Bowie,
Tears for Fears,
Pet Shop Boys,
Talking Heads,
The Police,
The Clash,
A-ha,
Billy Joel,
Bruce Springsteen