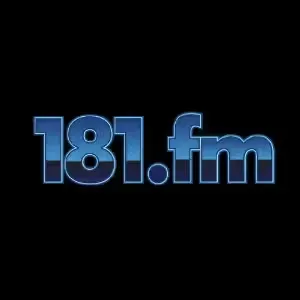 Listen 181.FM - Kickin' Country
181.FM - Your Lifestyle... Your Music! ~ Free Internet Radio ~
http://www.181.fm/
181.FM Internet Radio - The Best Choice for Radio. Your Lifestyle, Your Music -
181.FM - Kickin' Country is a popular radio station based in the United States of America that primarily plays country music. The station has a vast audience, with listeners tuning in from various parts of the country and around the world. The station's aim is to provide the best selection of country music, along with other genres such as pop and rock, to its listeners.

The station's headquarters are located in Waynesboro, a small city in the state of Virginia. The station broadcasts in English and has a wide range of programs, including news, interviews, and special events, to keep its listeners entertained and engaged.

The music played on 181.FM - Kickin' Country is carefully curated to showcase the best of country music from past to present. The station has an extensive music library that includes classic hits, new releases, and rising stars in the genre. The station's playlist also includes music from other genres such as pop and rock, making it an excellent choice for listeners who enjoy a diverse range of music.

In addition to its music programming, 181.FM - Kickin' Country has a team of experienced DJs who are passionate about country music and provide engaging commentary, news, and other updates about the industry. The station's team of professionals work tirelessly to ensure that the programming is of high quality and that the listeners have an enjoyable experience.

Listeners can tune in to 181.FM - Kickin' Country through the station's website, mobile app, or via third-party radio apps. The station also has a strong social media presence, providing an opportunity for listeners to connect with other fans of country music and stay up to date with the latest news and events in the genre.

In summary, 181.FM - Kickin' Country is a highly popular radio station in the United States that provides a vast array of country music and other genres to its listeners. With a team of experienced DJs, a broad range of programming, and a wide-reaching digital presence, it's no wonder that the station has become a favorite among country music enthusiasts.
You can listen :
Blake Shelton,
Miranda Lambert,
Shania Twain,
Taylor Swift,
Zac Brown Band,
Eric Church,
Chris Stapleton,
Kacey Musgraves,
Vince Gill,
Luke Bryan,
Carrie Underwood,
Jason Aldean,
Florida Georgia Line,
Kenny Chesney,
Brad Paisley,
George Strait,
Tim McGraw,
Garth Brooks,
Rascal Flatts,
Dierks Bentley,
Keith Urban,
Little Big Town,
Sam Hunt,
Thomas Rhett,
Maren Morris,
Old Dominion,
Jon Pardi,
Brett Eldredge,
Brantley Gilbert,
The Band Perry,
Lee Brice,
Brooks && Dunn,
Reba McEntire,
Faith Hill,
Alan Jackson,
Martina McBride,
Trisha Yearwood