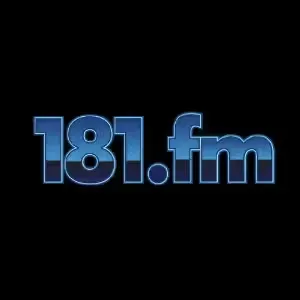 Listen 181.FM - Classic Hits 181
181.FM - Your Lifestyle... Your Music! ~ Free Internet Radio ~
http://www.181.fm/
181.FM Internet Radio - The Best Choice for Radio. Your Lifestyle, Your Music -
181.FM - Classic Hits 181 is an American radio station that is dedicated to playing classic hits from the 60s, 70s, and 80s. The station is located in Waynesboro, Virginia and broadcasts to a global audience via the internet.

As the name suggests, Classic Hits 181 is all about classic hits that have stood the test of time. The station plays a wide range of music, from rock and pop to soul and disco. Some of the most popular artists that can be heard on Classic Hits 181 include The Beatles, The Rolling Stones, Fleetwood Mac, and Elton John.

One of the great things about Classic Hits 181 is that it offers something for everyone. Whether you grew up listening to these classic hits or you're discovering them for the first time, there is something on the station for everyone. The music is carefully curated to ensure that every song is a hit, so you won't be hearing any filler tracks.

The station broadcasts in English, which is the primary language of the United States. The language is easy to understand, making it accessible to a wide range of listeners, both in the US and around the world. The station also provides live DJ shows, where the DJs play classic hits and interact with their listeners.

Another great feature of Classic Hits 181 is its online presence. The station has a website where you can listen to the station live, as well as access information about the music that is currently playing. The website also provides information about the station, including its history and the team behind it. Additionally, you can connect with Classic Hits 181 on social media platforms like Facebook, Twitter, and Instagram.

In conclusion, 181.FM - Classic Hits 181 is a great radio station that is perfect for anyone who loves classic hits from the 60s, 70s, and 80s. With its carefully curated music selection and live DJ shows, it offers a great listening experience that is both entertaining and informative. So if you're looking for a radio station that will take you back in time and make you feel good, give Classic Hits 181 a listen.
You can listen :
The Beatles,
Elton John,
The Rolling Stones,
Billy Joel,
Queen,
Fleetwood Mac,
The Beach Boys,
Stevie Wonder,
The Temptations,
The Who,
Led Zeppelin,
Pink Floyd,
The Doors,
Bruce Springsteen,
Billy Idol,
David Bowie,
Prince,
Michael Jackson,
Madonna,
Chicago,
The Supremes,
Marvin Gaye,
The O'Jays,
The Spinners,
Earth, Wind && Fire,
The Doobie Brothers,
Lynyrd Skynyrd,
The Allman Brothers Band,
Boston,
The Kinks,
The Byrds,
The Lovin' Spoonful,
Simon && Garfunkel,
The Monkees