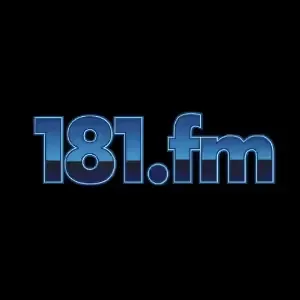 Listen 181.FM - Christmas Fun
181.FM - Your Lifestyle... Your Music! ~ Free Internet Radio ~
http://www.181.fm/
181.FM Internet Radio - The Best Choice for Radio. Your Lifestyle, Your Music -
181.FM - Christmas Fun is a radio station based in Waynesboro, Virginia, in the United States of America. As the name suggests, this station is dedicated entirely to Christmas-themed music and comedy. The station was launched with the aim of spreading holiday cheer and uplifting the spirits of its listeners during the festive season.

The station broadcasts a wide variety of Christmas music, including classic carols, modern pop hits, and instrumental pieces. Listeners can expect to hear familiar tunes like "Jingle Bells," "Silent Night," and "White Christmas," as well as contemporary songs like Mariah Carey's "All I Want for Christmas Is You" and Wham's "Last Christmas." The station's playlist is carefully curated to ensure that it includes something for everyone, from children to adults.

In addition to playing music, 181.FM - Christmas Fun also features a range of comedy shows and sketches. These programs are designed to entertain listeners and make them laugh, with content ranging from lighthearted jokes and puns to more elaborate sketches and parodies. The station's comedy shows are an integral part of its programming, and they help to create a festive and joyful atmosphere for listeners.

The station primarily broadcasts in English, which is the dominant language spoken in the United States. This makes it accessible to a wide range of listeners across the country, as well as to English speakers around the world who enjoy Christmas music and comedy.

Overall, 181.FM - Christmas Fun is a radio station that truly captures the spirit of the holiday season. With its diverse range of music and comedy programming, it provides listeners with a fun and festive experience that is sure to put them in the Christmas spirit. Whether you're looking for classic carols or contemporary pop hits, this station has something for everyone, making it the perfect choice for anyone looking to enjoy some Christmas fun.
You can listen :
Bing Crosby,
Nat "King" Cole,
Dean Martin,
Frank Sinatra,
Andy Williams,
Perry Como,
Johnny Mathis,
Elvis Presley,
José Feliciano,
Mariah Carey,
Michael Bublé,
Josh Groban,
Tony Bennett,
Céline Dion,
Barbra Streisand,
Harry Connick, Jr.,
Diana Krall,
Amy Grant,
Trans-Siberian Orchestra,
Mannheim Steamroller,
John Williams,
Burl Ives,
Bobby Helms,
Gene Autry,
Rosemary Clooney,
Karen Carpenter,
Brenda Lee,
Darlene Love,
The Ronettes,
The Drifters,
The Platters,
The Andrews Sisters,
Band Aid,
Wham!,
Michael W. Smith,
Pentatonix,
Straight No Chaser