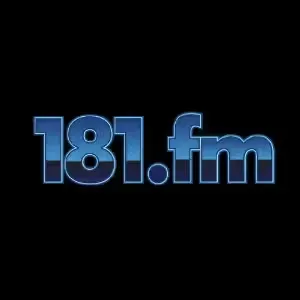 Listen 181.FM - Christmas R&&B
181.FM - Your Lifestyle... Your Music! ~ Free Internet Radio ~
http://www.181.fm/
181.FM Internet Radio - The Best Choice for Radio. Your Lifestyle, Your Music -
181.FM - Christmas R&B is a popular radio station based in Waynesboro, the United States of America. As the name suggests, the station focuses on playing a mix of Christmas music, R&B, and soul to its listeners all year round.

The station's playlist is carefully curated to feature a diverse range of classic and contemporary Christmas hits, as well as some of the most iconic R&B and soul tracks of all time. This unique blend of genres has earned the station a dedicated following among music lovers who appreciate the warm and soulful sounds of the holiday season.

The station broadcasts in English, ensuring that it is accessible to listeners from all over the world who are interested in Christmas music and R&B. Whether you're in the United States, the UK, or anywhere else, you can tune in to 181.FM - Christmas R&B and enjoy a wide selection of festive tracks.

One of the station's most unique features is its commitment to showcasing the talents of independent and emerging artists, giving them a platform to share their music with a wider audience. This approach has helped to cement 181.FM - Christmas R&B's reputation as a supportive and inclusive community for artists and listeners alike.

In terms of production quality, 181.FM - Christmas R&B is renowned for its crisp and clear sound, thanks to the station's state-of-the-art equipment and professional team of engineers. This ensures that listeners can enjoy the music as it was meant to be heard, with all of the subtleties and nuances that make it so special.

Overall, 181.FM - Christmas R&B is a unique and highly enjoyable radio station that brings together the best of Christmas music and R&B. Whether you're looking to get into the holiday spirit or simply want to groove to some soulful beats, this station is sure to have something for you.
You can listen :
Stevie Wonder,
The Temptations,
Whitney Houston,
Mariah Carey,
Boyz II Men,
Nina Simone,
Donny Hathaway,
Otis Redding,
Luther Vandross,
The O'Jays,
The Supremes,
The Spinners,
The Isley Brothers,
Earth, Wind && Fire,
James Brown,
Ray Charles,
Etta James,
Sam Cooke,
Aretha Franklin,
Isaac Hayes,
Al Green,
The Staple Singers,
Patti LaBelle,
Chaka Khan,
Tina Turner,
Janet Jackson,
Alicia Keys,
Mary J. Blige,
Toni Braxton,
R. Kelly,
Usher,
Chris Brown,
John Legend