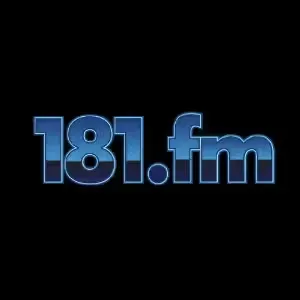 Listen 181.FM - Acid Jazz
181.FM - Your Lifestyle... Your Music! ~ Free Internet Radio ~
http://www.181.fm/
181.FM Internet Radio - The Best Choice for Radio. Your Lifestyle, Your Music -
181.FM - Acid Jazz is a popular radio station based in Waynesboro, a small city in the state of Virginia, in the United States of America. The station is dedicated to broadcasting a variety of acid jazz music genres, which makes it a popular destination for music lovers who appreciate the unique sounds of this genre.

Acid jazz is a style of music that originated in the 1980s and 1990s, combining elements of jazz, funk, soul, and hip-hop. It is characterized by its use of electronic instruments, groovy beats, and improvisation. The music played on 181.FM - Acid Jazz reflects this blend of styles, featuring both classic and modern acid jazz tracks from some of the genre's most renowned artists.

The station broadcasts exclusively in English, making it accessible to a wide range of listeners across the United States and beyond. As one of the top online radio stations in its genre, 181.FM - Acid Jazz has built a dedicated following of fans who appreciate its high-quality programming and diverse music selection.

Listeners of 181.FM - Acid Jazz can tune in 24 hours a day, seven days a week, from anywhere in the world with an internet connection. The station is available through a variety of streaming platforms, including the 181.FM website, as well as popular mobile apps and internet radio directories.

In addition to its impressive music selection, 181.FM - Acid Jazz is also known for its engaging on-air personalities, who provide listeners with informative and entertaining commentary on the music and artists featured on the station. This combination of great music and lively personalities has helped make 181.FM - Acid Jazz a popular destination for fans of acid jazz and related music genres.

Overall, 181.FM - Acid Jazz is a must-listen radio station for anyone who loves the sounds of acid jazz and wants to stay up-to-date on the latest tracks and artists in this exciting genre. With its commitment to high-quality programming, engaging personalities, and diverse music selection, it is no wonder that 181.FM - Acid Jazz has become a favorite of music fans around the world.