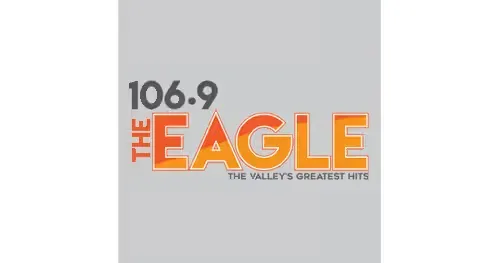 Listen KEGK-FM // 106.9 The Eagle
106.9 The Eagle
https://1069eagle.com/
Welcome to the page for 106.9 The Eagle, a radio station based in the United States of America and available for streaming on AllRadio.Net. Our station specializes in playing classic hits, providing listeners with a nostalgic and enjoyable listening experience.

Tune in to 106.9 The Eagle for a diverse range of classic hits from a variety of artists and time periods. Whether you're a fan of the 60s, 70s, 80s, or beyond, we've got something for everyone. Our playlist is carefully curated to ensure that you'll hear all of your favorite classic hits, as well as some lesser-known gems that are sure to become new favorites.

Our station broadcasts exclusively in English, making it a great choice for listeners who want to improve their language skills or simply enjoy English-language music. Whether you're a native English speaker or learning the language, our station is a great way to immerse yourself in the language and culture of the United States.

At 106.9 The Eagle, we pride ourselves on providing our listeners with high-quality audio and a seamless streaming experience. Whether you're listening on your computer, phone, or tablet, our station is available 24/7, so you can tune in whenever and wherever you like.

Thanks for visiting our page on AllRadio.Net. We hope you'll tune in to 106.9 The Eagle and enjoy our selection of classic hits.
You can listen :
The Beatles,
The Rolling Stones,
The Who,
Led Zeppelin,
Pink Floyd,
Fleetwood Mac,
The Beach Boys,
Stevie Wonder,
Elvis Presley,
Dionne Warwick,
Barbra Streisand,
Frank Sinatra,
Dean Martin,
Nat "King" Cole,
The Kinks,
Tom Petty && The Heartbreakers,
The Temptations,
The Supremes,
Aretha Franklin,
Marvin Gaye,
James Brown,
The Everly Brothers,
Roy Orbison,
Buddy Holly,
Chuck Berry,
Little Richard,
Jerry Lee Lewis,
The Ronettes,
The Shirelles,
The Crystals,
The Drifters,
The Coasters,
The Platters,
Ben E. King,
The Righteous Brothers,
Dusty Springfield