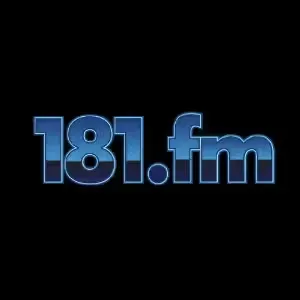 Listen 181.FM - The Vibe of Vegas
181.FM - Your Lifestyle... Your Music! ~ Free Internet Radio ~
http://www.181.fm/
181.FM Internet Radio - The Best Choice for Radio. Your Lifestyle, Your Music -
181.FM - The Vibe of Vegas is a popular radio station based in the United States of America that brings a high-energy, dance-infused experience to its listeners. The station is known for its unique blend of electronic dance music (EDM), electro, pop, and Waynesboro, and is a favorite among those who love to dance and party.

The station has a dynamic programming schedule that includes a mix of popular and emerging tracks, as well as regular updates on the latest trends and news from the music world. The music selection is carefully curated by the station's team of experienced DJs, who bring their extensive knowledge and expertise to ensure that listeners are always treated to the best and most exciting tracks.

Listeners tuning in to 181.FM - The Vibe of Vegas can expect to hear a wide variety of dance and EDM genres, including techno, house, trance, and more. Whether you're looking for high-energy beats to get you pumped up for a night out or something more mellow to help you unwind after a long day, this station has you covered.

The station primarily broadcasts in English, making it accessible to a broad range of listeners across the globe. And with its live streaming option, listeners can tune in from anywhere in the world and enjoy the station's pulsating beats and electrifying energy.

Overall, 181.FM - The Vibe of Vegas is a must-listen for anyone who loves to dance, party, or simply wants to stay up to date with the latest and greatest in electronic music. Its unique blend of genres and expert curation make it a top choice for listeners looking for a high-energy listening experience.