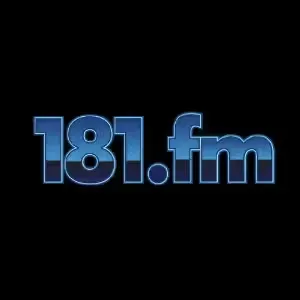 Listen 181.FM - Lite 90's
181.FM - Your Lifestyle... Your Music! ~ Free Internet Radio ~
http://www.181.fm/
181.FM Internet Radio - The Best Choice for Radio. Your Lifestyle, Your Music -
181.FM - Lite 90's is a radio station based in Waynesboro, a small city in the state of Virginia, in the United States of America. As the name suggests, it is a radio station dedicated to playing music from the 1990s, a decade that produced some of the most iconic and memorable songs in the history of popular music.

The station's focus on the 90s is reflected in the genres it plays, which include a variety of pop, rock, and R&B hits from the era. Listeners can tune in to hear artists like Mariah Carey, Michael Jackson, Madonna, and Whitney Houston, as well as bands like Nirvana, Pearl Jam, and Oasis.

Despite its focus on a specific decade, 181.FM - Lite 90's is far from being a one-note radio station. Its playlist is carefully curated to include a wide variety of musical styles and moods, ranging from upbeat dance tracks to introspective ballads. This ensures that listeners can always find something that matches their current mood or activity.

In addition to its music programming, 181.FM - Lite 90's also features regular segments that provide listeners with interesting and informative content related to the 90s. This might include trivia about popular songs or artists, as well as discussions about the cultural and historical context of the decade.

Despite being based in Waynesboro, 181.FM - Lite 90's has a wide reach, thanks to its online streaming platform. Listeners from all over the world can tune in to the station's live stream, which is available in high-quality audio and can be accessed from any device with an internet connection.

Overall, 181.FM - Lite 90's is a radio station that provides a fun and engaging listening experience for anyone who loves the music of the 1990s. With its carefully curated playlist, interesting content, and wide availability, it is a must-listen for fans of the decade's music, as well as anyone who enjoys upbeat and nostalgic pop culture.