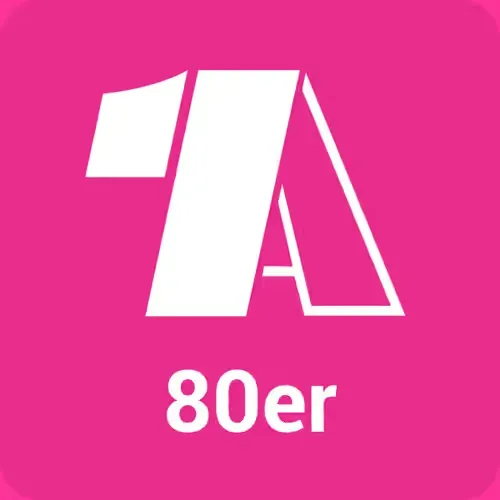 Listen - 1 A - 80er von 1A Radio
1A Radio – Alle Hits – jederzeit, jeden Tag! - Home | 1A Radio
http://www.1aradio.com/
Alle Hits aus den 80ern – von Pop bis Wave, von Rock bis NDW.
1A Radio bietet für jeden Geschmack das richtige Programm: Schlager, Volksmusik, aktuelle Hits, Oldies der 60er, 70er, 80er und 90er – hier
"1A 80er von 1A Radio is a German radio station that brings you the best of the 1980s. With a focus on 80s pop, rock, and adult contemporary music, listeners can enjoy a nostalgic trip down memory lane and relive the classic sounds of the era. The station also features 'goldies' and 'oldies' from the 80s, providing a comprehensive selection of music from one of the most iconic decades in music history. All songs are presented in German, making 1A 80er von 1A Radio the perfect choice for German-speaking music fans who love the 80s. Tune in now and discover the musical gems of the 80s on 1A 80er von 1A Radio, available on AllRadio.Net."