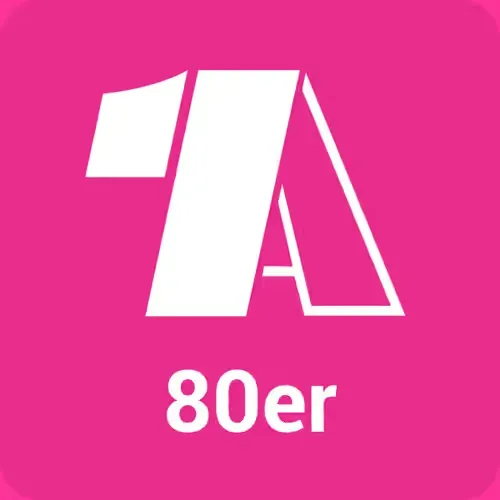 Listen - 1 A - 80er von 1A Radio
1A Radio – Alle Hits – jederzeit, jeden Tag! - Home | 1A Radio
http://www.1aradio.com/
Alle Hits aus den 80ern – von Pop bis Wave, von Rock bis NDW.
1A Radio bietet für jeden Geschmack das richtige Programm: Schlager, Volksmusik, aktuelle Hits, Oldies der 60er, 70er, 80er und 90er – hier
1A Radio is a radio station based in Germany that plays music from the 1980s. With a focus on 80s pop, rock, and adult contemporary music, this station is the perfect destination for fans of "goldies" and "oldies." With a playlist carefully crafted to include some of the biggest hits from the 80s, listeners can expect to hear the likes of Madonna, Michael Jackson, and Bon Jovi, along with many others. The station broadcasts exclusively in German, making it the ideal choice for German-speaking listeners looking to relive the music and memories of this iconic decade. If you're a fan of 80s music, then be sure to tune in to 1A Radio on AllRadio.Net!