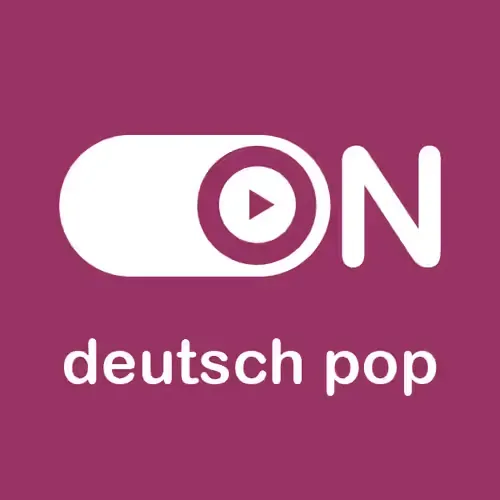 Listen - 0 N - Deutsch Pop on Radio
ON Radio – Your choice, your music! Musik kostenlos hören. - Home | 0N Radio
http://www.0nradio.com/
Egal ob aktuelle Charterfolge oder Hits der letzten Jahre – hier läuft 100% deutschsprachiger Pop.
ON Radio bringt Musik direkt aufs Smartphone, Tablet, PC oder Webradio: Oldies von den 60ern bis 80ern, Charts, Classic Rock, Jazz, Chillout,... alles ist
Welcome to 0 N - Deutsch Pop on Radio, Germany's leading radio station playing a mix of adult contemporary, charts, dance, German pop, hits, rock, world music, ballads, and schlager music. Tune in for non-stop German-language entertainment featuring the latest chart-topping hits and classic favorites from some of the biggest names in music. Whether you're a fan of pop, rock, or world music, 0 N - Deutsch Pop on Radio has something for everyone. So sit back, relax, and enjoy the sounds of Germany's best music on AllRadio.Net.
Genres:
Adult contemporary,
Charts,
Dance,
German,
German pop,
Hits,
Pop,
Rock,
World music,
Balladen,
Schlager
You can listen :
CRO,
Mark Forster,
Nico Santos,
Sarah Connor,
Andreas Bourani,
Helene Fischer,
Herbert Grönemeyer,
Peter Maffay,
Die Fantastischen Vier,
Die Toten Hosen,
Johannes Oerding,
Max Giesinger,
Udo Lindenberg,
Xavier Naidoo,
Adel Tawil,
AnnenMayKantereit,
Clueso,
Juli,
Revolverheld,
Silbermond,
Sportfreunde Stiller,
Stefanie Heinzmann,
Tim Bendzko,
Unheilig,
Wolfgang Petry,
Nena,
Pur,
Roland Kaiser,
Howard Carpendale,
Michel'le,
Andrea Berg,
Beatrice Egli,
Die Flippers