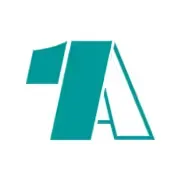 Listen - 1 A - Party von 1A Radio
1A Radio – Alle Hits – jederzeit, jeden Tag! - Home | 1A Radio
http://www.1aradio.com/
Auf die Piste, fertig, Malle! Hier ist der Sound für die ultimative Eskalation.
1A Radio bietet für jeden Geschmack das richtige Programm: Schlager, Volksmusik, aktuelle Hits, Oldies der 60er, 70er, 80er und 90er – hier
1A Radio is a German radio station that plays a variety of music genres including apresski, dance, discofox, German, party, party hits, schlager, world music, pop, and schlager. The station is known for its lively and upbeat music selection, which is designed to keep listeners dancing and entertained. With a focus on German language music, 1A Radio offers a unique listening experience for those looking to enjoy the best in German party music. Tune in to 1A Radio on AllRadio.Net for a non-stop party experience.
You can listen :
Vicky Leandros,
Helene Fischer,
Andreas Gabalier,
Mickie Krause,
Buddy,
Die Atzen,
Almklausi,
Hermes House Band,
Markus Becker,
Peter Wackel,
VoXXclub,
Tim Toupet,
Olaf Henning,
Wolfgang Petry,
Antonia aus Tirol,
Hansi Hinterseer,
Michael Wendler,
Mia Julia,
Die Zipfelbuben,
Axel Fischer,
De Randfichten,
Right Said Fred,
Michel'le,
Anita && Alexandra Hofmann,
Christian Anders,
Beatrice Egli,
Anna-Maria Zimmermann,
Peter Schilling,
Peter Cornelius,
Dschinghis Khan,
Matthias Reim,
Francesco Napoli