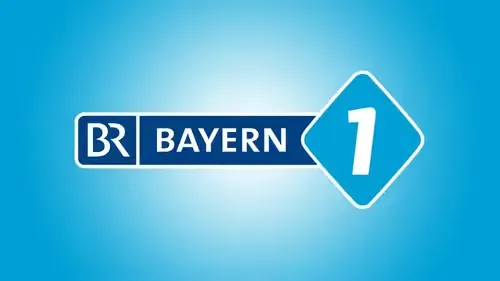 Listen Bayern 1 Franken (128kbit/s)
BAYERN 1: Gehört ins Leben. | Radio | BR.de
https://www.br.de/radio/bayern1/index.html
BAYERN 1 - Gehört ins Leben. Mit den Hits der 70er, 80er und 90er. Dazu aktuelle und spannende Themen aus Bayern, die das Leben leichter machen - auch in Corona-Zeiten. Dazu Nachrichten, ortsgenaues Wetter und Verkehr. Auch im Webradio als Stream.
Bayern 1 Franken is a German radio station broadcasting from Nuremberg, Bavaria. It is part of the Bayern 1 network and plays a mix of oldies and pop music. The station is available in 128kbit/s streaming audio quality and broadcasts in German. It is owned and operated by Bayerischer Rundfunk, a public broadcaster in Bavaria.

Bayern 1 Franken plays a variety of music from the 1950s to the present day, including classic hits, pop, rock, and more. It also features news, sports, and other programming. The station is a great way to stay up to date on the latest news and music from Germany and around the world.

Bayern 1 Franken is a great choice for anyone looking for a mix of oldies and pop music in German. With its 128kbit/s streaming audio quality, it is easy to listen to the station from anywhere in the world. Whether you are a fan of classic hits, pop, or rock, Bayern 1 Franken has something for everyone.
You can listen :
ABBA,
Bee Gees,
Elvis Presley,
The Beatles,
Queen,
The Rolling Stones,
Michael Jackson,
Whitney Houston,
Madonna,
Prince,
Beyoncé,
Elton John,
Phil Collins,
George Michael,
David Bowie,
Robbie Williams,
Bon Jovi,
Toto,
The Beach Boys,
The Temptations,
Stevie Wonder,
Marvin Gaye,
Aretha Franklin,
Gloria Gaynor,
Donna Summer,
Cher,
Barry White,
The Pointer Sisters,
Michael Bublé,
Norah Jones,
Diana Krall,
Jamie Cullum,
Harry Connick, Jr.