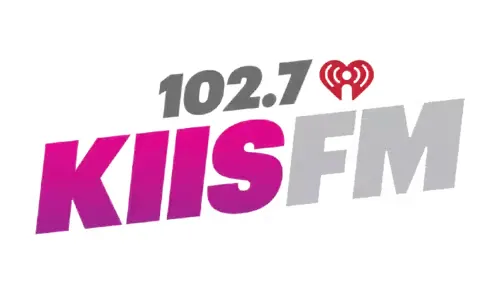 Listen 102.7 KIIS-FM Los Angeles
KIIS FM - Los Angeles' #1 Hit Music Station && Home of Ryan Seacrest
https://kiisfm.iheart.com/
KIIS-FM
102.7 KIIS FM is LA's #1 Hit Music Radio Station in Los Angeles, California with the latest news, celebrity gossip, entertainment on artists like Selena Gomez, Miley Cyrus, Justin Bieber, Katy Perry, Ariana Grande and more! Home of Ryan Seacrest, KIIS Jingle Ball and Wango Tango!.
102.7 KIIS FM is a popular radio station based in the United States of America. With a strong focus on delivering top 40 and pop music, the station has become a staple for music lovers across the country. Broadcasting in English, 102.7 KIIS FM has been entertaining listeners for decades with its upbeat and lively programming.

At the heart of 102.7 KIIS FM is a commitment to playing the hottest pop and top 40 music. Whether you're into the latest chart-topping hits or enjoy discovering new and emerging artists, you'll find it all on 102.7 KIIS FM. From upbeat dance tracks to slow and soulful ballads, the station has something for everyone.

102.7 KIIS FM also features a talented team of DJs and hosts who bring a wealth of experience and personality to the airwaves. Whether they're playing the latest hits, chatting with listeners, or sharing the latest celebrity gossip, these talented personalities are always entertaining.

In addition to its music programming, 102.7 KIIS FM also offers a range of special features and promotions. From exclusive concert tickets to artist interviews and much more, the station is always keeping listeners engaged and entertained.

If you're a fan of pop and top 40 music, you won't want to miss 102.7 KIIS FM. Tune in today to experience the best in contemporary music, expertly curated by the talented team at this iconic radio station.