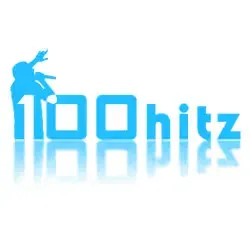 Listen 100hitz - 90's Alternative
100hitz - Free Internet Radio Streaming for Music Lovers
https://100hitz.com/
100Hitz free internet music streaming! Great music without all the fuss, frills and spills of other internet radio portals. It's fun, It's Free!
Welcome to 100hitz - 90's Alternative! Our radio station is dedicated to bringing you the best alternative music from the 90's. Whether you're a fan of grunge, alternative rock, or Britpop, we've got you covered.

We believe that the 90's was a truly special time for music, with a rich and diverse range of artists experimenting with new sounds and styles. From the crunching guitars of Nirvana to the moody crooning of Radiohead, the 90's alternative scene produced some of the most iconic and enduring songs of all time.

At 100hitz, we play all of the biggest hits from the 90's alternative scene, as well as deep cuts from lesser-known bands that deserve to be rediscovered. We believe that music is more than just entertainment - it's a powerful form of expression that can bring people together and connect us with our past.

So tune in to 100hitz and join us on a journey through the 90's alternative scene. Whether you're reliving your youth or discovering this music for the first time, we guarantee that you'll love every minute of it.

All of our programming is broadcast in English, and we are based in the United States of America. We hope you'll become a regular listener of 100hitz - 90's Alternative, and that our station will become a part of your daily soundtrack.
You can listen :
Nirvana,
Pearl Jam,
Radiohead,
Green Day,
The Offspring,
The Smashing Pumpkins,
Alice In Chains,
Soundgarden,
Stone Temple Pilots,
Red Hot Chili Peppers,
Weezer,
Oasis,
Blur,
Beck,
Rage Against the Machine,
Jane's Addiction,
Nine Inch Nails,
The Cranberries,
Garbage,
Bush,
LIVE,
CAKE,
Third Eye Blind,
Matchbox Twenty,
The Verve,
Sublime,
Toad the Wet Sprocket,
Collective Soul,
Better Than Ezra,
Blind Melon,
Counting Crows,
Screaming Trees,
Gin Blossoms,
The Lemonheads,
Everclear,
Silverchair,
Björk,
The Breeders,
Butthole Surfers