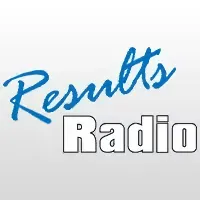 Listen Streaming by Securenet Systems Cirrus(R)
Results Radio
https://resultsradioonline.com/
Results Radio is a broadcasting group located in Rolla, Missouri in the the United States. The group consists of Superstation 105.3 FM (KZNN), KTTR News Radio 99.7 FM, KXMO Radio - Oldies 95.3 FM, HOT 104.9, and 103.1 Jack FM and offer formats ranging from Country, News, Classic Hits, Contemporary Christian, and Variety.
Welcome to 105.3 KZNN - The Heart of Country and Rock! Based in the United States of America, KZNN is your go-to radio station for a perfect blend of country and rock music.

At 105.3 KZNN, we believe in playing the best music that speaks to the soul and connects with our listeners. Our DJs are passionate about their music and handpick the perfect tracks to play, ensuring that every tune you hear is carefully chosen to suit your musical preferences.

With a focus on country and rock, 105.3 KZNN offers a unique listening experience that sets us apart from other radio stations. From the latest country hits to classic rock anthems, we've got it all covered. Whether you're in the mood for a singalong or just want to tap your feet to the beat, we've got you covered.

Our station broadcasts in English, making it easy for you to tune in and enjoy the music no matter where you are. We also offer live streaming on our website, AllRadio.Net, so you can listen to us from anywhere in the world.

At 105.3 KZNN, we're more than just a radio station. We're a community of music lovers who come together to share our passion for great tunes. So whether you're a die-hard country fan or a rock and roll aficionado, tune in to 105.3 KZNN and be a part of the heart of country and rock!
You can listen :
Blake Shelton,
Eric Church,
Chris Stapleton,
Miranda Lambert,
Zac Brown Band,
Shania Twain,
AC/DC,
Bon Jovi,
Def Leppard,
Guns N' Roses,
Journey,
Van Halen,
Luke Combs,
Jason Aldean,
Kane Brown,
Thomas Rhett,
Florida Georgia Line,
Carrie Underwood,
Morgan Wallen,
Dierks Bentley,
Jon Pardi,
Luke Bryan,
Brad Paisley,
Garth Brooks,
George Strait,
Tim McGraw,
Travis Tritt,
Toby Keith,
Keith Urban,
Faith Hill,
Reba McEntire,
Little Big Town,
Lady A,
Old Dominion,
Brooks && Dunn,
Alan Jackson,
Lynyrd Skynyrd,
ZZ Top