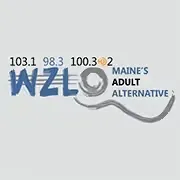 Listen Streaming by Securenet Systems Cirrus(R)
103.1 WZLO
https://www.wzlofm.com/
Welcome to 103.1 WZLO, a leading radio station based in the United States of America. With a focus on adult album alternative and rock music, WZLO offers listeners a diverse and eclectic mix of musical genres that cater to a wide range of musical tastes and preferences.

At WZLO, we are dedicated to providing our listeners with the best possible listening experience. Our team of experienced and knowledgeable DJs work tirelessly to handpick the hottest tracks and bring you the latest in music news and trends. With a passion for music and a commitment to quality, you can be sure that when you tune in to WZLO, you are getting the very best in music and entertainment.

In addition to our focus on music, WZLO is also dedicated to providing its listeners with a comprehensive and engaging listening experience. Our programming includes news updates, weather reports, and entertaining talk shows that are sure to keep you informed and entertained throughout the day.

So whether you are a fan of rock, adult album alternative, or just looking for something new and exciting, be sure to tune in to 103.1 WZLO, the premier radio station for music and entertainment. With our focus on quality and our commitment to providing the very best in radio programming, you can be sure that when you listen to WZLO, you are getting the best of the best.