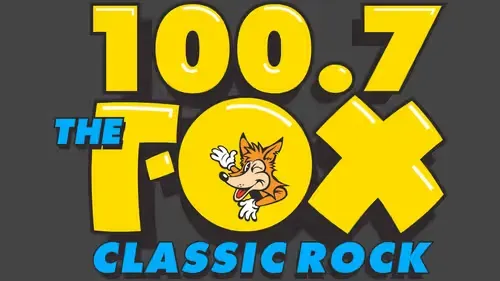 Listen 100.7 KKRQ The Fox
100.7 The Fox - Classic Rock for Iowa City and Cedar Rapids
https://kkrq.iheart.com/
KKRQ-FM
Classic Rock 100.7 The Fox. Home of the Bob and Tom Show and Hawkeye Football.
"100.7 KKRQ The Fox" is a classic rock radio station based in the United States of America that delivers a wide range of rock music to its listeners. From the classic rock hits of the 70s and 80s to the anthems of the 90s and 2000s, "100.7 KKRQ The Fox" plays it all, ensuring that fans of rock music will never be left wanting.

With a focus on classic rock music, this station is the perfect destination for anyone who loves the sounds of legendary bands like Led Zeppelin, The Rolling Stones, and Pink Floyd. Whether you're a longtime fan of classic rock or just discovering the genre for the first time, you're sure to find something to love on "100.7 KKRQ The Fox".

Broadcasting in English, "100.7 KKRQ The Fox" ensures that listeners from all backgrounds can enjoy its programming and connect with the music that it celebrates. Whether you're looking for a source of daily inspiration or just want to rock out to your favorite tunes, "100.7 KKRQ The Fox" is the perfect resource. So why not tune in today and experience the best in classic rock music? With "100.7 KKRQ The Fox", you'll never be left wanting!
You can listen :
Led Zeppelin,
The Rolling Stones,
AC/DC,
Queen,
Pink Floyd,
The Who,
Aerosmith,
Van Halen,
Jimi Hendrix,
The Doors,
Eric Clapton,
Guns N' Roses,
Fleetwood Mac,
The Beatles,
Def Leppard,
Foreigner,
Mötley Crüe,
Journey,
Bruce Springsteen,
Billy Joel,
Elton John,
The Police,
Lynyrd Skynyrd,
ZZ Top,
Rush,
Boston,
Steely Dan,
Kansas,
Meat Loaf,
Bad Company,
Joan Jett,
Pat Benatar,
Styx,
REO Speedwagon,
Chicago,
Heart