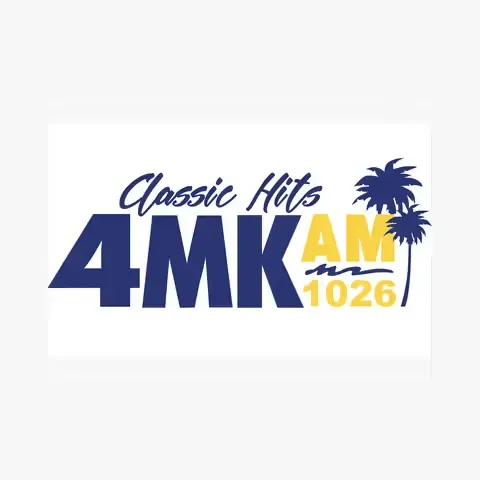 Listen 4MK 1026 AM Mackay
Home - 4MK
https://www.4mk.com.au/
Mackay&&&'s Classic Hits
4MK 1026 AM Mackay is a radio station located in Mackay, Australia. It broadcasts a variety of music genres, including mackay, oldies, and adult contemporary. The station is available in English and is owned by Prime Media Group.

4MK 1026 AM Mackay has been broadcasting since the 1950s and is one of the oldest radio stations in the region. It is known for its local news coverage and its commitment to the community. The station also features a variety of talk shows, sports coverage, and music programs.

4MK 1026 AM Mackay is dedicated to providing its listeners with the best in entertainment and news. It is a great source of information for the local community and is a great way to stay connected with the world. Whether you are looking for the latest news or just want to listen to some great music, 4MK 1026 AM Mackay is the perfect choice.
You can listen :
Elvis Presley,
The Beatles,
Bee Gees,
Michael Jackson,
Queen,
Whitney Houston,
Billy Joel,
Elton John,
Fleetwood Mac,
The Rolling Stones,
Phil Collins,
Madonna,
Céline Dion,
Bon Jovi,
Prince,
George Michael,
Dolly Parton,
Neil Diamond,
Barry Manilow,
Frank Sinatra,
Dean Martin,
Perry Como,
Andy Williams,
Nat "King" Cole,
Ella Fitzgerald,
Tony Bennett,
The Temptations,
Stevie Wonder