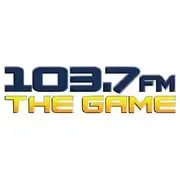 Listen Streaming by Securenet Systems Cirrus(R)
The Game | Southwest Louisiana's Sports Station
https://1037thegame.com/
KLWB-FM | KLCJ-FM
103.7 The Game is a high-energy sports radio station that broadcasts across the United States. Based in the heart of the country, the station brings the latest in sports news, updates and analysis to listeners everywhere. The Game is dedicated to delivering the very best in sports entertainment and is a must-listen for any sports fan.

The station is well known for its diverse range of programs, with content that caters to fans of different sports, including basketball, football, baseball, and more. The Game's knowledgeable hosts and analysts provide insightful analysis and expert opinions, bringing listeners up to speed on the latest sports news and developments.

Along with its sports programming, 103.7 The Game also features a wide range of rock music, including classic and modern rock hits. This mix of sports and rock makes The Game the perfect choice for fans of both genres. With a diverse range of programs and music, the station is sure to keep listeners entertained and informed all day long.

The station broadcasts in English, making it easily accessible to listeners across the country. Whether you're a die-hard sports fan or just love great music, 103.7 The Game has something for everyone. So tune in and get ready for an unforgettable listening experience!
You can listen :
AC/DC,
Aerosmith,
Bon Jovi,
Bruce Springsteen,
Def Leppard,
Foreigner,
Guns N' Roses,
Journey,
Kiss,
Led Zeppelin,
Metallica,
Mötley Crüe,
Ozzy Osbourne,
Pink Floyd,
Queen,
Scorpions,
The Beatles,
The Clash,
The Doors,
The Killers,
The Police,
The Rolling Stones,
The Who,
U2,
Van Halen,
Boston,
Red Hot Chili Peppers,
Rush,
Styx,
The Black Keys,
The Jimi Hendrix Experience,
Tom Petty && The Heartbreakers,
Weezer,
ZZ Top