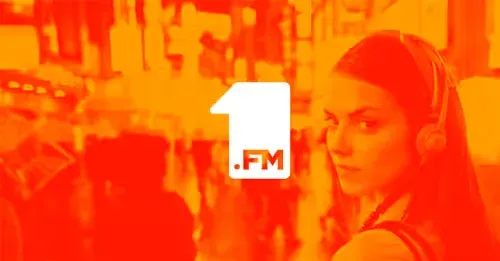 Listen 1.FM - Absolute 90s Party Zone Radio
1.FM - Online internet radio | The music starts here!
http://www.1.fm/
Free Online Radio, Listen to your favorite music genres like Chillout, Trance, Dance, 80s, 90s, 60s, dubstep, psytrance, techno and much more
1.FM - Absolute 90s Party Zone Radio is a radio station based in Switzerland that brings you the ultimate 90s party experience. With a focus on the iconic music from the decade, this station plays the biggest hits from the 90s, from classic dance tracks to pop anthems and everything in between. If you're a fan of 90s music and love to party, this station is for you!

The station broadcasts in English, making it accessible to a wide audience, and plays a mix of genres, including pop, dance, hip hop, and rock, to cater to a range of music tastes. So whether you're a fan of Britney Spears, Nirvana, or everything in between, you'll find something you love on 1.FM - Absolute 90s Party Zone Radio.

Tune in now and get ready to dance the night away with the best 90s party music around!
You can listen :
Backstreet Boys,
Britney Spears,
*NSYNC,
Destiny's Child,
Whitney Houston,
Madonna,
Michael Jackson,
Prince,
George Michael,
TLC,
Boyz II Men,
En Vogue,
Salt-N-Pepa,
Coolio,
Spice Girls,
Christina Aguilera,
Mariah Carey,
Janet Jackson,
Montell Jordan,
Marky Mark and the Funky Bunch,
Snap!,
La Bouche,
Real McCoy,
Ace of Base,
Haddaway,
Culture Beat,
Technotronic,
Corona,
Dr. Alban,
Gala,
Robin S.,
Crystal Waters,
CeCe Peniston,
C+C Music Factory,
Bell Biv DeVoe,
LL COOL J,
Vanilla Ice,
MC Hammer