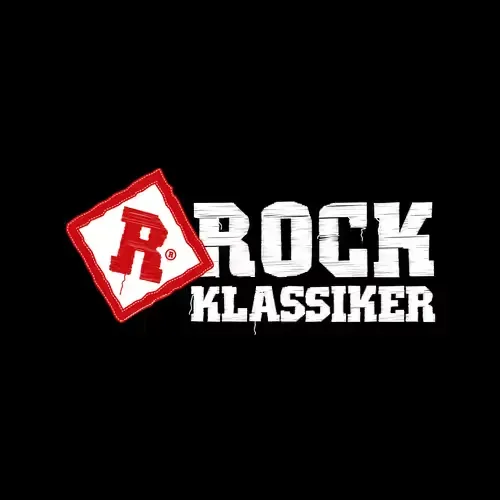 Listen 106,7 Rockklassiker
Rockklassiker | Det bästa från 70- 80- && 90-talen
http://www.rockklassiker.se/
Lyssna live på din favoritmusik och programledare på Rockklassiker. Häng med på de senaste nyheterna och programmen, var med i tävlingar, och kolla in våra spellistor.
"106.7 Rockklassiker" is a Swedish radio station dedicated to playing the best classic rock music of all time. The station caters to rock music fans who appreciate the classic sounds of the 70s, 80s, and 90s, and its programming is centered around iconic rock bands and artists such as Led Zeppelin, AC/DC, Guns N' Roses, and more.

As one of the leading classic rock radio stations in Sweden, "106.7 Rockklassiker" has a reputation for its diverse and dynamic music selection. Whether you're in the mood for classic rock anthems, timeless ballads, or hard-hitting guitar riffs, you're guaranteed to find something that you love. The station's experienced DJs are passionate about classic rock music, and they're always on hand to introduce you to new tunes, share interesting stories, and take your requests.

If you're a classic rock fan based in Sweden, then "106.7 Rockklassiker" is the perfect radio station for you. With its non-stop lineup of classic rock tunes and its commitment to quality programming, this station is a must-listen for anyone who loves the classic sounds of rock and roll. Whether you're tuning in at home, at work, or on the go, you can enjoy all of your favorite classic rock songs, whenever and wherever you are. So why wait? Tune in to "106.7 Rockklassiker" today and experience the ultimate in classic rock radio!
You can listen :
AC/DC,
Led Zeppelin,
Queen,
Pink Floyd,
Deep Purple,
Aerosmith,
Jimi Hendrix,
The Rolling Stones,
The Who,
Guns N' Roses,
Kiss,
Black Sabbath,
The Doors,
Van Halen,
David Bowie,
U2,
Journey,
Fleetwood Mac,
Bruce Springsteen,
Bon Jovi,
Iron Maiden,
Metallica,
Ozzy Osbourne,
Mötley Crüe,
Scorpions,
The Clash,
Sex Pistols,
Ramones,
The Police,
ZZ Top,
Lynyrd Skynyrd,
Alice Cooper,
The Kinks,
Whitesnake,
Thin Lizzy,
Rush,
Yes