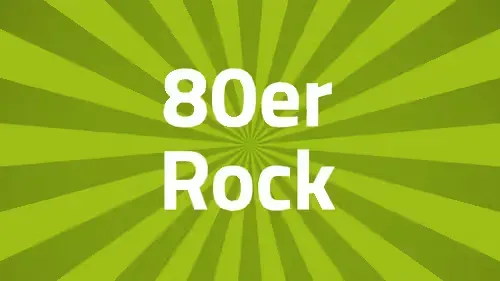 Listen Spreeradio 80er Rock
105'5 Spreeradio | Startseite | 105'5 Spreeradio
http://www.spreeradio.de/
105'5 Spreeradio spielt die besten Songs von den 80ern bis heute - mit Jochen Trus am Morgen, dem neuen Vormittag mit Steffi Seiler und dem neuen Nachmittag mit Thomas Engelke!
105.5 Spreeradio Rock is a German radio station that caters to fans of rock and soft rock music. Based in Germany, this radio station offers a unique blend of both classic and contemporary rock music that appeals to listeners of all ages. With a focus on German language content, 105.5 Spreeradio Rock offers a diverse range of rock music, from the energetic sounds of hard rock to the mellow tones of soft rock.

The station's programming is designed to meet the needs and preferences of its diverse audience, providing a mix of classic rock anthems, contemporary hits, and up-and-coming artists. Whether you're in the mood for some classic rock tunes or want to discover new artists, 105.5 Spreeradio Rock has got you covered.

In addition to playing the latest rock hits, 105.5 Spreeradio Rock also features regular interviews with some of the biggest names in the rock music industry, giving listeners an inside look at the lives of their favorite artists. Whether you're a fan of Led Zeppelin, Pink Floyd, or any other legendary rock band, you'll find a wealth of content that you're sure to enjoy on 105.5 Spreeradio Rock.

With its wide range of rock music and informative programming, 105.5 Spreeradio Rock is the perfect choice for anyone who loves rock music. Tune in today and discover the best in German language rock music!
You can listen :
Scorpions,
Mark Forster,
Sarah Connor,
Wincent Weiss,
Peter Maffay,
Nena,
Udo Lindenberg,
Herbert Grönemeyer,
Westernhagen,
Die Toten Hosen,
Die Ärzte,
Rio Reiser,
Pur,
Fury In the Slaughterhouse,
Sportfreunde Stiller,
Revolverheld,
Silbermond,
Juli,
Wir sind Helden,
Rosenstolz,
Xavier Naidoo,
Johannes Oerding,
Max Giesinger,
Ton Steine Scherben,
Grobschnitt,
Blumfeld,
Tocotronic,
Olli Schulz,
Tomte,
Madsen,
AnnenMayKantereit,
Bosse,
Feine Sahne Fischfilet,
Kraftklub