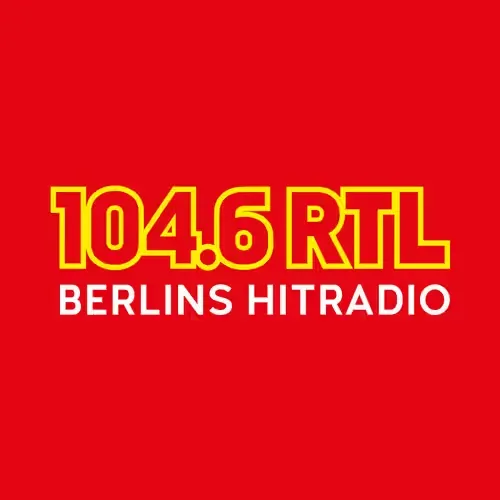 Listen 104.6 RTL Berlin Livestream
Home | 104.6 RTL
http://www.104.6rtl.com/
Höre mit 104.6 RTL Berlins Hit-Radio die besten neuen Hits und die RTL-Greatest Hits. Steh' auf mit Arno && der Morgencrew - Berlins lustigster Morgensednung!
104.6 RTL Live is a leading radio station in the world of entertainment and music. Broadcasting from the heart of Europe, this station has been entertaining listeners for years with a mix of hit songs, celebrity interviews, and live events. With its lively and upbeat atmosphere, 104.6 RTL Live has established itself as one of the top radio stations in Europe, attracting millions of listeners every day.

The station's playlist features the latest and greatest hits from today's biggest artists, as well as classic tracks that have stood the test of time. Whether you're a fan of pop, rock, hip-hop, or electronic dance music, you're sure to find something to enjoy on 104.6 RTL Live.

In addition to its music programming, 104.6 RTL Live is also known for its engaging and entertaining talk shows. The station's hosts and DJs bring their unique personalities to the airwaves, delivering lively interviews with the biggest names in entertainment, sports, and politics. Whether you're looking for the latest gossip, hilarious anecdotes, or thought-provoking discussions, you'll find it all on 104.6 RTL Live.

One of the highlights of 104.6 RTL Live is its commitment to live events. Whether it's an intimate concert with your favorite artist or a massive outdoor festival, the station is always at the forefront of the action, bringing its listeners the best in live entertainment.

So, if you're looking for a radio station that will keep you entertained and up-to-date with all the latest hits, celebrity interviews, and live events, tune in to 104.6 RTL Live. You won't be disappointed!