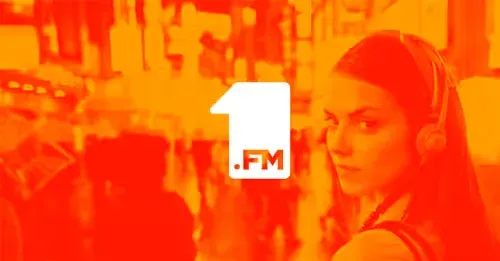 Listen 1.FM - High Voltage Radio
1.FM - Online internet radio | The music starts here!
http://1.fm
Free Online Radio, Listen to your favorite music genres like Chillout, Trance, Dance, 80s, 90s, 60s, dubstep, psytrance, techno and much more
"1.FM High Voltage" is a radio station that plays the best in rock music, providing listeners with a high-energy, non-stop stream of classic and contemporary rock tracks. If you're a fan of rock and roll, then this station is for you!

At "1.FM High Voltage", listeners are treated to a diverse range of rock tracks, from classic hits by the likes of Led Zeppelin and AC/DC, to contemporary tracks from today's hottest rock artists. The station's playlist features a mix of classic rock, heavy metal, alternative, and more, making it the perfect destination for rock fans of all ages and tastes.

The station broadcasts in English, making it accessible to a global audience. So, whether you're a seasoned rock fan or just discovering the genre for the first time, you can enjoy the sounds of rock music from anywhere in the world.

At "1.FM High Voltage", you can expect to hear high-energy tracks that will get you moving and keep you going. With its focus on quality and its commitment to showcasing the best in rock music, this station is sure to become one of your favorites.

Listen to "1.FM High Voltage" on AllRadio.Net and experience the excitement of rock music. With its diverse playlist and its passion for rock, this station is the perfect choice for anyone looking to discover new artists and tracks or just enjoy the sounds of classic and contemporary rock. Tune in today!
You can listen :
AC/DC,
Guns N' Roses,
Metallica,
Led Zeppelin,
Black Sabbath,
Deep Purple,
Judas Priest,
Iron Maiden,
Ozzy Osbourne,
Van Halen,
Kiss,
Mötley Crüe,
Scorpions,
Def Leppard,
Queen,
The Who,
Pink Floyd,
The Rolling Stones,
The Doors,
Foreigner,
Journey,
Aerosmith,
Bon Jovi,
Alice Cooper,
Whitesnake,
Creedence Clearwater Revival,
The Jimi Hendrix Experience,
Lynyrd Skynyrd,
The Allman Brothers Band,
Rush,
Yes,
Kansas,
Boston,
ZZ Top,
Twisted Sister,
Poison,
Warrant,
Skid Row