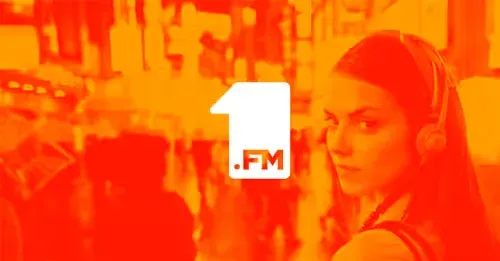 Listen 1.FM - Bossa Nova Hits Radio
1.FM - Online internet radio | The music starts here!
http://1.fm
Free Online Radio, Listen to your favorite music genres like Chillout, Trance, Dance, 80s, 90s, 60s, dubstep, psytrance, techno and much more
"1.FM Bosa Nova Hits" is a radio station dedicated to playing the best in bossa nova music. If you're a fan of this smooth and sophisticated genre, then this station is for you!

Bossa nova is a style of Brazilian music that blends jazz and samba to create a unique sound that's both stylish and relaxed. At "1.FM Bosa Nova Hits", listeners are treated to a non-stop stream of bossa nova classics and contemporary tracks from some of the genre's biggest names.

The station broadcasts a diverse range of bossa nova tracks, including classic cuts by João Gilberto, Astrud Gilberto, and Antonio Carlos Jobim, as well as contemporary tracks by contemporary artists keeping the bossa nova tradition alive. With its focus on quality and its commitment to showcasing the best in bossa nova music, this station is sure to become a favorite for fans of the genre.

Whether you're a seasoned bossa nova fan or just discovering the genre for the first time, "1.FM Bosa Nova Hits" is the perfect place to relax and enjoy the smooth sounds of Brazilian jazz. Tune in to AllRadio.Net and let the soothing sounds of bossa nova wash over you.
You can listen :
Antônio Carlos Jobim,
João Gilberto,
Vinicius de Moraes,
Elis Regina,
Stan Getz,
Astrud Gilberto,
Sergio Mendes,
Bebel Gilberto,
Gal Costa,
Carlos Lyra,
Roberto Menescal,
Nara Leão,
Luiz Bonfá,
Rosa Passos,
Tania Maria,
Lisa Ono,
Leila Pinheiro,
Celso Fonseca,
Marisa Monte,
Eliane Elias,
Miúcha,
Toquinho,
Jorge Ben Jor,
Caetano Veloso,
Gilberto Gil,
Maria Bethânia,
Djavan,
Ivan Lins,
Chico Buarque,
Baden Powell,
Johnny Alf,
Edu Lobo,
Leny Andrade,
Emílio Santiago,
Flora Purim,
Airto Moreira,
Milton Nascimento