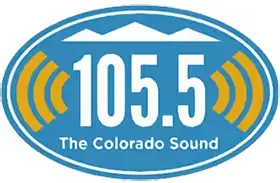 Listen The Colroado Sound
Home - The Colorado Sound
https://coloradosound.org/
Featured Recent Posts
105.5 The Colorado Sound is a radio station located in the United States of America that offers a unique and diverse listening experience. With a focus on adult album alternative and discovery music genres, this station provides a mix of popular and up-and-coming artists from various musical backgrounds.

The Colorado Sound's music selection is carefully curated to bring listeners a diverse range of sounds that spans generations and styles. Whether you're a fan of classic rock, indie, alternative, or other genres, you'll find something to love on this station. With a mix of well-known and lesser-known tracks, listeners will discover new and exciting music that they may not have heard before.

The station's experienced DJs are knowledgeable about the music they play and bring their own personal taste to the airwaves. They engage with listeners through live broadcasts, interactive segments, and social media, creating a tight-knit community of music lovers. The station's mission is to provide a platform for music discovery and to showcase the diverse talent found in the local and national music scene.

In addition to its music programming, 105.5 The Colorado Sound is committed to supporting local communities. The station is actively involved in charity work, hosting events, and providing a voice for important causes. The Colorado Sound is dedicated to making a positive impact in the world through its programming and community outreach efforts.

Tune in to 105.5 The Colorado Sound for a truly unique listening experience. With its diverse music selection, knowledgeable DJs, and commitment to community, this radio station is a must-listen for anyone who loves music. Broadcasting in English, the station is easily accessible to a wide range of listeners and is a valuable addition to AllRadio.Net's extensive list of radio stations.
You can listen :
Radiohead,
The Lumineers,
The Avett Brothers,
Brandi Carlile,
Death Cab for Cutie,
Spoon,
My Morning Jacket,
The War on Drugs,
Wilco,
The Head And The Heart,
Iron && Wine,
The Decemberists,
Vampire Weekend,
Father John Misty,
The Shins,
The National,
Fleet Foxes,
Alt-J,
Kurt Vile,
St. Vincent,
Sharon Van Etten,
Phoebe Bridgers,
Sylvan Esso,
Lord Huron,
The Black Keys,
Arcade Fire,
Grizzly Bear,
LCD Soundsystem,
Tame Impala,
Courtney Barnett,
Beck,
Kings of Leon,
Alabama Shakes,
Gary Clark Jr.,
Maggie Rogers,
Anderson .Paak,
Khruangbin,
Michael Kiwanuka,
Leon Bridges