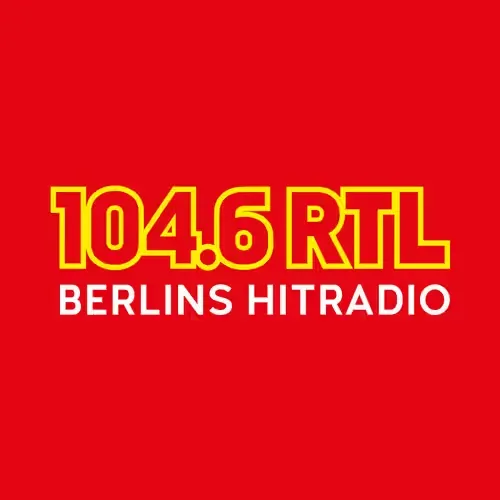 Listen 104.6 RTL Greatest Hits
Home | 104.6 RTL
http://www.104.6rtl.com/
Höre mit 104.6 RTL Berlins Hit-Radio die besten neuen Hits und die RTL-Greatest Hits. Steh' auf mit Arno && der Morgencrew - Berlins lustigster Morgensednung!
104.6 RTL Greatest Hits is the premier radio station for music lovers who appreciate the best pop and rock hits from the 70s, 80s, and 90s. With a focus on playing only the greatest hits of all time, 104.6 RTL has established itself as one of the leading radio stations in the world, known for its upbeat, energetic, and entertaining shows.

From the very first note, you'll be transported back to the days of classic rock, pop, and dance music, as 104.6 RTL plays the timeless tracks that defined generations. With a carefully curated playlist of the greatest hits from the likes of Madonna, Michael Jackson, ABBA, and many more, you'll find yourself humming along to the familiar tunes and reliving the memories of your youth.

What sets 104.6 RTL apart from other radio stations is its commitment to providing its listeners with the highest quality audio experience. The station uses state-of-the-art equipment and technology to broadcast its signal, ensuring that you hear every beat, every note, and every melody in crystal-clear quality, no matter where you are in the world.

Whether you're at home, in the office, or on the go, you can tune into 104.6 RTL and enjoy the greatest hits of all time anytime, anywhere. AllRadio.Net makes it easy for you to stream the station live, so you can keep the music playing no matter what you're doing. With its user-friendly interface and fast streaming, you can enjoy 104.6 RTL's music and shows without any interruptions or buffering.

So if you're a music lover looking for a radio station that truly celebrates the greatest hits of all time, look no further than 104.6 RTL. With its unbeatable combination of classic tunes, top-notch sound quality, and entertaining shows, you're guaranteed to have a great time whenever you tune in. Visit AllRadio.Net today to start streaming 104.6 RTL and enjoy the greatest hits of all time.
You can listen :
Queen,
Michael Jackson,
Madonna,
Prince,
Bee Gees,
Elton John,
Whitney Houston,
U2,
Bon Jovi,
The Rolling Stones,
The Beatles,
David Bowie,
Bruce Springsteen,
Phil Collins,
Cyndi Lauper,
George Michael,
Guns N' Roses,
Aerosmith,
Metallica,
AC/DC,
Led Zeppelin,
Pink Floyd,
The Police,
Fleetwood Mac,
Journey,
Billy Joel,
Stevie Wonder,
Donna Summer,
ABBA,
Tina Turner,
Cher,
Rod Stewart,
Earth, Wind && Fire,
Chic,
Gloria Gaynor,
Michael McDonald