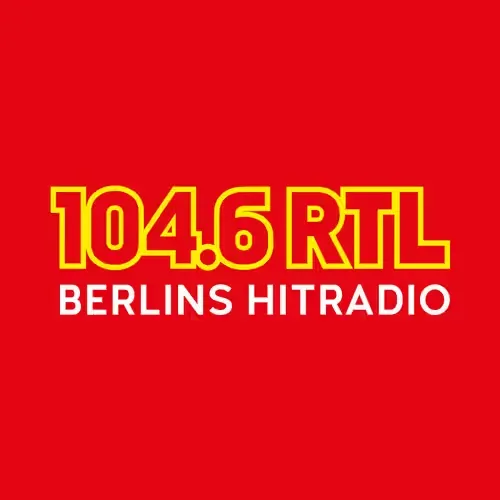 Listen 104.6 RTL Deutsch Greatest Hits
Home | 104.6 RTL
http://www.104.6rtl.com/
Höre mit 104.6 RTL Berlins Hit-Radio die besten neuen Hits und die RTL-Greatest Hits. Steh' auf mit Arno && der Morgencrew - Berlins lustigster Morgensednung!
104.6 RTL Deutsch is a popular radio station based in Germany, broadcasting a mix of hit music, news, and entertainment to listeners across the country. As one of the largest radio networks in the country, 104.6 RTL Deutsch has a vast reach and a devoted fanbase.

With a focus on providing the latest hits from the world of pop, rock, and hip-hop, 104.6 RTL Deutsch is a must-listen for music lovers of all ages. Whether you're a fan of chart-topping artists or you prefer more niche and underground sounds, you'll find something to enjoy on 104.6 RTL Deutsch.

In addition to its music programming, 104.6 RTL Deutsch is also known for its news and current affairs coverage, providing listeners with in-depth reporting and analysis on the most important events and stories of the day. From local and national news to international events, 104.6 RTL Deutsch has you covered.

To enhance your listening experience, 104.6 RTL Deutsch also offers a range of interactive features, including live polls, text-based voting, and real-time updates from the studio. With its cutting-edge technology and commitment to delivering the best possible listening experience, 104.6 RTL Deutsch is a radio station that truly has it all.

Whether you're tuning in from your car, your home, or your office, make sure you don't miss out on the exciting programming and top-notch tunes of 104.6 RTL Deutsch. Visit AllRadio.Net today to learn more about this dynamic radio station and start listening today!
You can listen :
Rammstein,
Sarah Connor,
Mark Forster,
Wincent Weiss,
Herbert Grönemeyer,
Nena,
Die Ärzte,
Die Toten Hosen,
Xavier Naidoo,
Ich + Ich,
Helene Fischer,
Andreas Bourani,
Peter Maffay,
Udo Lindenberg,
Rio Reiser,
Falco,
Wolfgang Petry,
Matthias Reim,
Die Prinzen,
Die Fantastischen Vier,
Fettes Brot,
Jan Delay,
Peter Fox,
Sportfreunde Stiller,
Silbermond,
Juli,
Revolverheld,
Ich Troje,
Tic Tac Toe,
Modern Talking,
Alphaville,
Nik Kershaw,
Hubert Kah,
Laith Al-Deen,
Clueso,
Max Giesinger,
AnnenMayKantereit,
Johannes Oerding