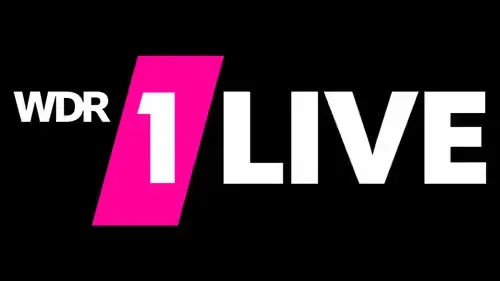 Listen 1Live, Westdeutscher Rundfunk Koeln
1LIVE - Musik - Radio - WDR
https://www1.wdr.de/radio/1live/
Westdeutscher Rundfunk Koeln
Für den Sektor
1 Live is a radio station broadcasting from Germany. It is known for its diverse and eclectic mix of music, spanning a range of genres including pop, rock, hip hop, and R&B. The station also offers a variety of talk shows, covering topics such as current events, politics, sports, and lifestyle.

1 Live is part of the WDR network and is dedicated to providing its listeners with a unique and entertaining radio experience. Whether you're tuning in for the music, the news, or just to pass the time, 1 Live is the perfect choice for anyone looking for a radio station that is both fun and informative.

So why not tune in today and experience the magic of 1 Live for yourself? With its high-quality programming and engaging content, this radio station is sure to become one of your new favorites!
You can listen :
Billie Eilish,
Ed Sheeran,
Ariana Grande,
Coldplay,
The Weeknd,
Justin Bieber,
Dua Lipa,
Lizzo,
Shawn Mendes,
Taylor Swift,
Lewis Capaldi,
Camila Cabello,
Doja Cat,
Jonas Brothers,
Miley Cyrus,
Adele,
Post Malone,
The Chainsmokers,
Kygo,
David Guetta,
Avicii,
Calvin Harris,
Major Lazer,
Martin Garrix,
Tiësto,
Zedd,
Armin van Buuren,
P!nk,
Rihanna,
Beyoncé,
Katy Perry,
Bruno Mars,
Olivia Rodrigo,
Lana Del Rey,
Maroon 5,
Robin Schulz,
Marshmello,
Sia,
Lady Gaga