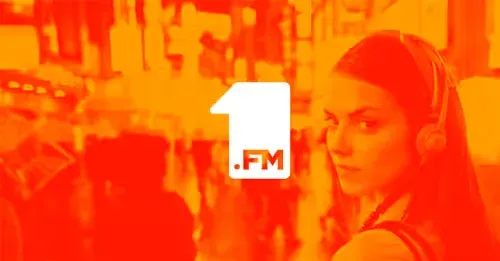 Listen 1.FM - Funky Express Radio
1.FM - Online internet radio | The music starts here!
http://www.1.fm/
Free Online Radio, Listen to your favorite music genres like Chillout, Trance, Dance, 80s, 90s, 60s, dubstep, psytrance, techno and much more
1.FM - Funky Express Radio is a radio station based in Switzerland that provides a non-stop musical experience of the best Funk music from around the world. This radio station caters to those who love the classic sounds of funk and want to relive the golden era of this genre.

The station has a diverse playlist that includes classic funk hits from the 70s and 80s, as well as more modern tracks from contemporary funk artists. The music is carefully curated to ensure that listeners are treated to the best of the best when it comes to funk music. Whether you're a fan of the classic funk legends like James Brown and George Clinton, or you're more into the newer sounds of artists like Jamiroquai and Mark Ronson, you'll find something to love on 1.FM - Funky Express Radio.

In addition to its excellent music selection, the station is also known for its high-quality broadcasting standards. The station broadcasts in English, ensuring that its audience can easily understand the content and enjoy the music without any language barriers.

So if you're a fan of funk music and you're looking for a radio station that truly captures the essence of this genre, then 1.FM - Funky Express Radio is the perfect choice for you. Tune in today and get ready to groove to the sounds of the best funk music from around the world.
You can listen :
Stevie Wonder,
Prince,
Rick James,
Donna Summer,
Michael Jackson,
James Brown,
Chic,
Earth, Wind && Fire,
The Isley Brothers,
The Commodores,
Tower of Power,
Curtis Mayfield,
Ohio Players,
The Meters,
The Bar-Kays,
Average White Band,
Wild Cherry,
The Gap Band,
The O'Jays,
The Temptations,
Marvin Gaye,
Bootsy Collins,
War,
Betty Wright,
Maceo Parker,
Funkadelic,
George Clinton,
The Brothers Johnson,
The Spinners,
Lakeside,
The Whispers,
Brick,
KC and The Sunshine Band,
Mary Jane Girls