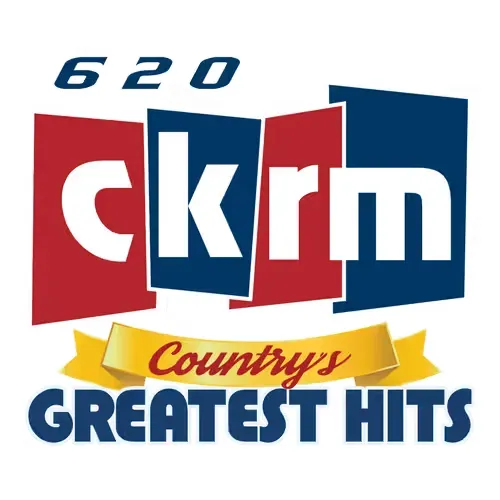 Listen 620 CKRM The Source
620 CKRM The Source | Country Music, News, Sports in Sask
https://www.620ckrm.com/
620 CKRM is your source for the greatest country music hits, breaking news, and sports in Saskatchewan. With Rider Radio, we have all the latest news about the Roughriders, Regina Pats, and local teams on the SportsCage! Local Ag news and weather throughout the day and available online!
620 CKRM The Source is a Canadian radio station located in Regina, Saskatchewan. It broadcasts on 620 AM and is owned by Rawlco Radio. The station plays a mix of country music and sports programming. It is the flagship station of the Saskatchewan Roughriders of the Canadian Football League.

The station was founded in 1922 as CKCK and was the first radio station in Saskatchewan. It was originally owned by the Regina Leader-Post newspaper. In the 1950s, the station was purchased by Rawlco Radio and changed its call letters to CKRM. In the 1970s, the station began broadcasting in stereo and changed its name to 620 CKRM The Source.

620 CKRM The Source is known for its commitment to local programming. It features a variety of local news, sports, and talk shows. It also broadcasts live coverage of the Saskatchewan Roughriders games. The station also plays a mix of country music from both current and classic artists.

620 CKRM The Source is a great source of entertainment for listeners in Regina and the surrounding area. With its mix of country music, sports programming, and local news, it is sure to keep listeners informed and entertained.