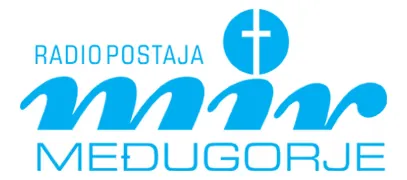 Listen Radio Mir Medjugorje
Početna - Radio Mir
https://radio-medjugorje.com/
Radio koji ima dušu!
Radiopostaja MIR Međugorje djeluje od 1997. godine. Program našeg radija dio je svakodnevnice u Vašim domovima u domovini i inozemstvu, na radnim mjestima. Kao glasnik mira Radiopostaja odašilje poruke iz Međugorja.
"Radiopostaja Mir - Međugorje" is a radio station based in Bosnia and Herzegovina. It broadcasts in Croatian and caters to listeners interested in religious and Christian music, as well as catholic content. The station is dedicated to spreading faith and hope through its programming and is a popular choice for those looking for spiritual nourishment and uplifting content. Tune in to Radiopostaja Mir - Međugorje for a daily dose of inspiration and religious reflection, available exclusively on AllRadio.Net.
You can listen :
Ennio Morricone,
Pope Francis,
Gregorian,
Miroslav Škoro,
Klapa Sveti Juraj HRM,
Bajaga,
Nina Badric,
Zdravko Čolić,
Zvonko Bogdan,
Zlatni Dukati,
Gabi Novak,
Klapa Maslina,
Klapa Cambi,
Klapa Sol,
Klapa Bunari,
Klapa Kožino,
Klapa Niko,
Klapa Kampanel,
Slavonia Band,
Tony Cetinski,
Vinko Coce,
Lidija Bacic,
Klapa Iskon,
Ivan Zak,
Klapa Šufit,
Neda Ukraden,
Klapa Skradinke,
VERA SVOBODA,
Viktorija,
Miro Ungar